| | |
| --- | --- |
| Title | Timbre |
| Director | Edrea Camille L. Samonte and Nicole Pamela M. Bareo |
| Country | Philippines |
| Year of Production | 2017 |
| VDP Selection Year | Urban Life-2017 |
| Screen Time | 23min |
| Language | Filipino |
| Subtitles | English/ Japanese |
| Tags | Trauma, Manila, Loss, Violence, Death, Drugs War |
Overview
Ever since the Duterte administration rose to power, nightly killings have terrorized the Philippines in an all-out government endorsed war on drugs campaign. This documentary follows the plight of a family who recently lost a loved one in this war, offering a stark personal perspective on the current political crisis in the Philippines.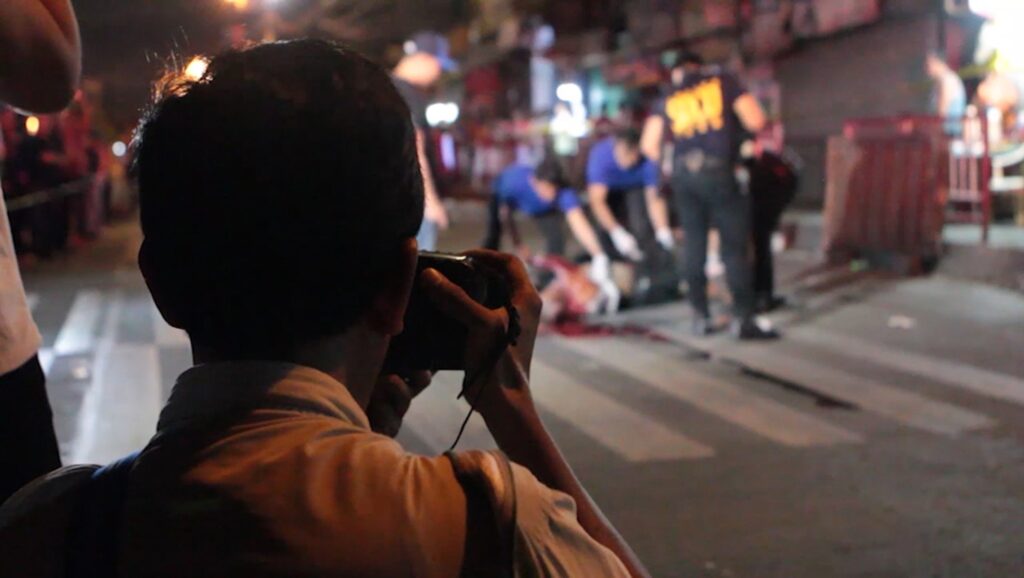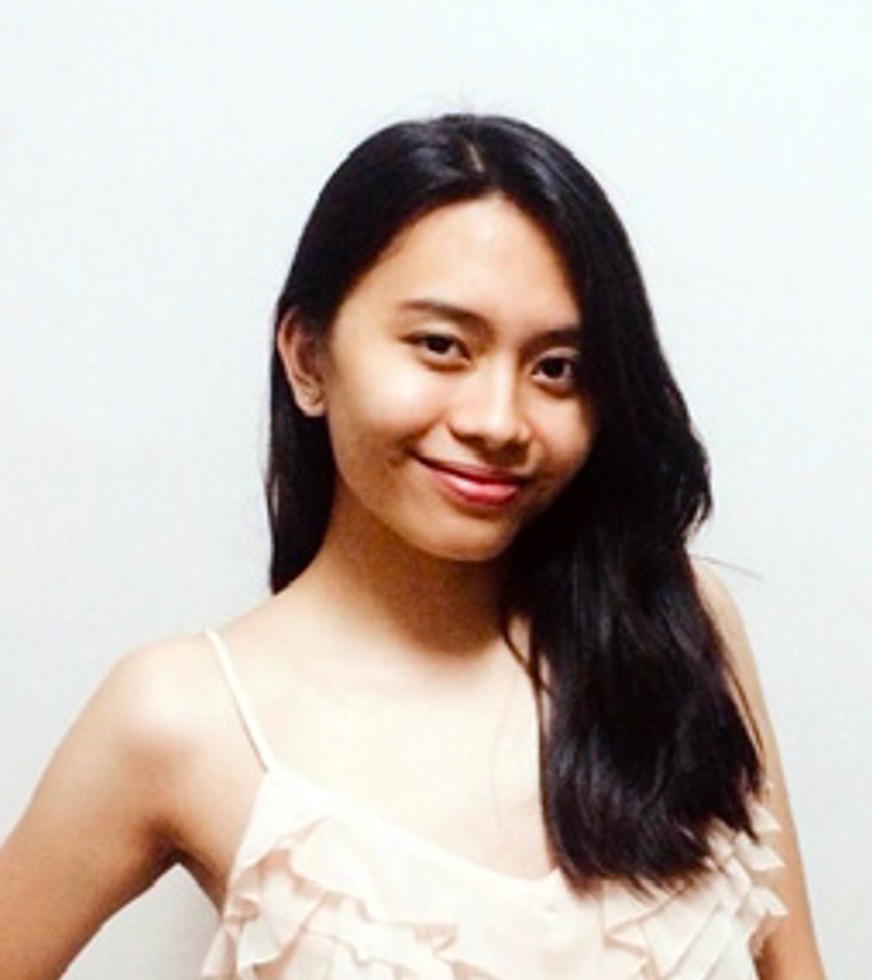 Edrea Camile L. Samonte
Director
Edrea Camille L. Samonte is an aspiring documentary filmmaker based in Manila, the Philippines. She graduated Cum Laude with a degree in Mass Communication Minor in Broadcast Journalism at St. Scholastica's College. Her work primarily focuses on socio-political issues, indigenous peoples and human rights. Her thesis film, Bulabog (2017) received the Best Thesis Documentary Award at the St. Scholastica's College Mass Communication Department. In August 2017, her student film Timbre (Tip-off) won 3rd place under the Documentary Category of the 29th Gawad CCP Independent Film and Video Festival. Currently, she works as a full-time television news segment producer and does freelance jobs as a field producer, researcher and production assistant to various local and international documentary filmmakers.
Nicole Pamela M. Bareo
Director
Born in Manila, Philippines in 1995. Nicole Pamela M. Bareo graduated with a degree in Mass Communication Minor in Broadcast Journalism at St. Scholastica's College. In August 2017, her co-produced student film Timbre (Tip-off) won 3rd Place under the Documentary Category of the 29th Gawad CCP Independent Film and Video Festival. Currently, she is working as a Production Coordinator in SDI Media Philippines.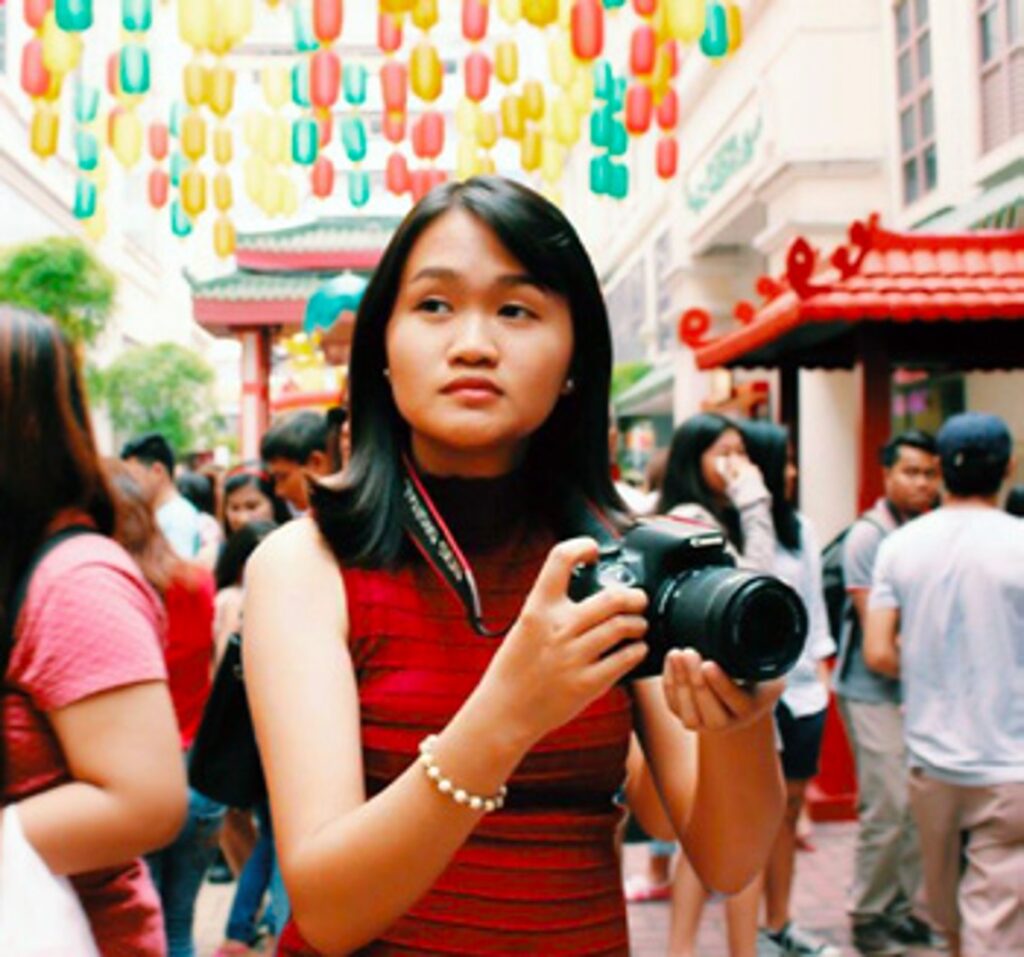 Interview with the Director
What were your reasons for making your documentary?
How did come to focus on the topic in your documentary?
My classmates and I decided to make a documentary on extrajudicial killings because we noticed that the government's war on drugs doesn't seem to be killing the drug lords, but low-level users mostly from poor urban communities. We want to speak out for the voiceless victims in the darkest corners of the Filipino society and challenge the perspective of the people about the brutal killings. Many people kept silent and have turned a blind eye out of ignorance. Our hope is that, as we shed light on the untold stories of the affected families left behind by those who were killed in President Rodrigo Duterte's War on Drugs, many will be educated of what is really happening. This campaign knows no age, gender and circumstance, and even innocent people have been caught in the crossfire. It's also depressing to think that there is now a growing callousness among our nation as many Filipinos have become desensitized to these brutal killings. I hope this documentary film will serve as an eye-opener and a challenge to Filipinos to be critical and question the supposed noble intentions of this war.
Commentary from the Screening Committee Members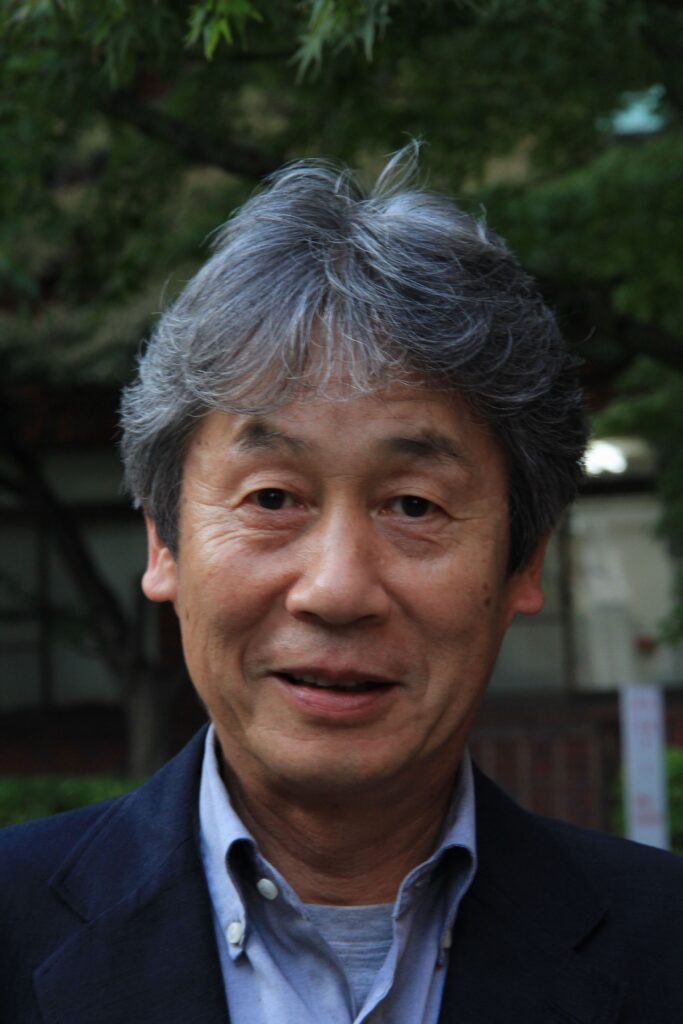 Hiromu Shimizu
Professor emeritus, Center for Southeast Asian Studies, Kyoto University, Cultural Anthropology
Timbre takes up the issue of "extra-legal killings," at present an extremely hot issue in the Philippines under the Duterte administration. To date, several thousands of drug addicts and dealers have been murdered by police and vigilantes. The killers have rarely been arrested, and for the sake of peace and order, there has been tacit understanding and approval from ordinary citizens. The film presents close coverage of a mother of a teenager victim, probably innocent, and is reminiscent of a film-noir style and the works of the Philippine director Lino Brocka (1939-1991). Neither passing judgement nor accusatory in tone, Timbre traces the anger and sorrow of a bereaved family demonstrating the power of documentary filmmaking.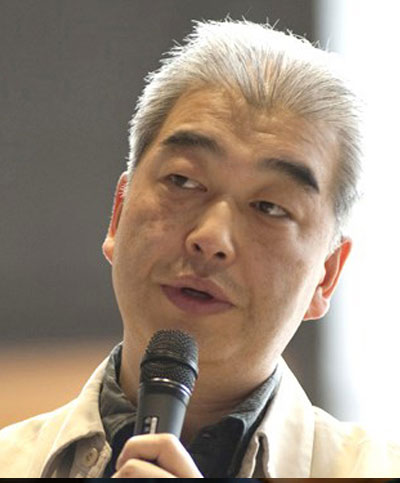 Kenji Ishizaka
Senior Programmer, International Film Festival(TIFF)/ Professor, Japan Institute of the Moving Image
Among this year's submissions this was one of the most shocking. I knew of the Duterte regime's campaign against drugs through the news, however, this documentary presents a graphic and shocking spectacle of the reality. In the short duration of this documentary, we are left speechless by the number of victims of the violent campaign.Specialized
Commentary for deeper understanding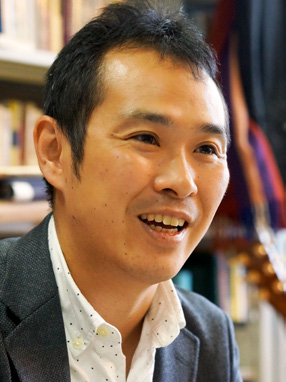 Professor, Graduate School of Global Studies, Tokyo University of Foreign Studies
The world presented in this documentary is one of scenes of daily life in present-day Philippines. Regardless of the widespread abuse of human rights, the current President Rodrigo Duterte has maintained his approval rating at approximately 70 percent. Most victims of extrajudicial killings, the subject of this documentary, are the poor and yet, many of them also support him. How is this possible? One of the reasons is that the people who tolerate the war on drugs believe they are "good citizens" and those being killed are "vicious criminals" who would threaten their lives. This is backed by the following idea: "If there are no villains, this will improve our society and lives".
  Behind the support for Duterte's war on drugs, is frustration that derives from crippled legal restrictions, due to the officials abusing the law and giving in to corruption. For instance, a number of corrupt policemen have reaped benefits by receiving monetary contributions from drug traffickers or by illicitly selling confiscated narcotics. As a result, drugs have become readily available and troubled numerous families and communities. Supporters of the president are expecting that he will break down a corrupt system with rigid discipline and an iron fist so as to restore the rule of law and social order.
  However, going so far as to advocate the extrajudicial killings for restoring the rule of law is a profound contradiction. In the documentary, there was a display of a signboard right next to the body of a murdered youth, that read "There is discipline in Navotas city". I think the scene brilliantly describes the inconsistency of "discipline" mentioned by the president
  I am afraid that the war on drugs will not restore, rather, it will further undermine the legal system. A society is emerging, where any sort of murder can be tolerated, where if you a reason to eliminate a person you can do so by making them out to be a "drug offender." Cases of vicious policemen have also cropped up in succession, such as those shooting down their fellows involved in drug dealings to silence them or those blackmailing civilians for extortion. Furthermore, suspicion that Duterte's eldest son is involved in drug trafficking has also been reported.
  Supporters of Duterte have also fallen victim. I suppose the mother of Raymart, who was slain, was also his supporter. Nowadays, one out of ten Filipinos are living overseas and the president is highly popular among those overseas foreign workers (OFWs). They live in societies where the legal system is strictly enforced, and wish that the Philippine would follow suit. While these OFWs send money earned abroad to their family members, they are afraid that their children left behind in the Philippines might fall victim to drugs. Duterte, whenever he goes abroad, always promises to Filipinos working there that his war on drugs is to protect their children from drugs. Nonetheless, there have been cases, in which the children of OFWs are killed, just like Raymart. This is a grave treachery by the president.
  Filipino society has always been the place where the spirit of mutual support for each other's life is highly valued. I doubt that kindhearted Filipinos will endlessly tolerate the prevalence of such bloodshed. As such, I predict that the approval rating for the president will gradually decline over the coming year.