| | |
| --- | --- |
| Title | My Leg |
| Director | Khon Soe Moe Aung |
| Country | Myanmar |
| VDP Selection Year | Human Flows-2015 |
| Screen Time | 16min |
| Language | Burmese |
| Subtitles | English/ Japanese |
| Tags | Kayah state, Military Conflict, Ethnic Conflict, Prosthetic Leg, War Veteran |
Overview
For over 60 years in Kayah State, Myanmar, different ethnic armed groups have been fighting the Burmese Army in a war for freedom and independence. A group of war veterans have opened an artificial leg workshop constructing a hundred legs per year for fellow veterans with the same stroke of fate – leaving ethnic differences behind.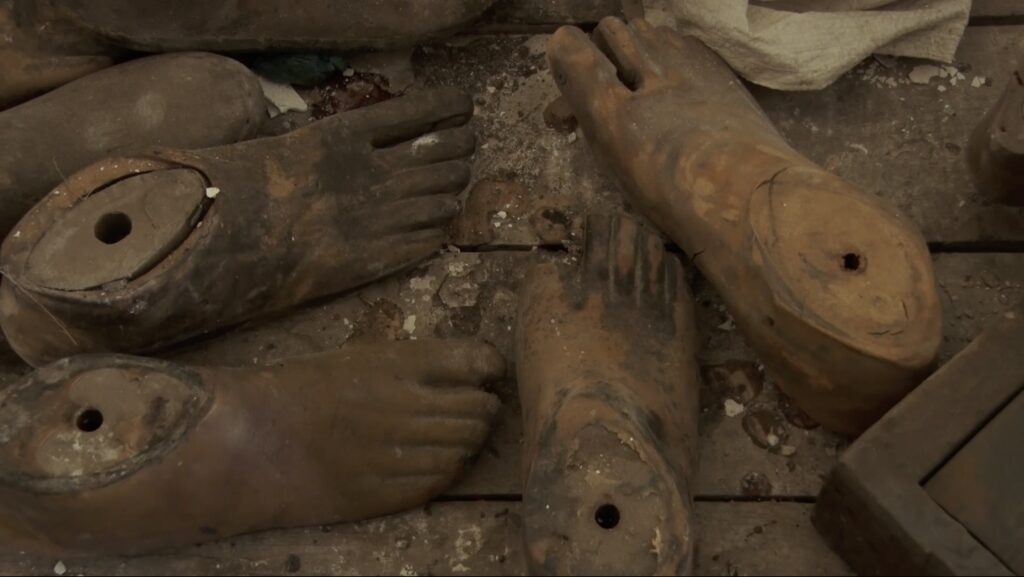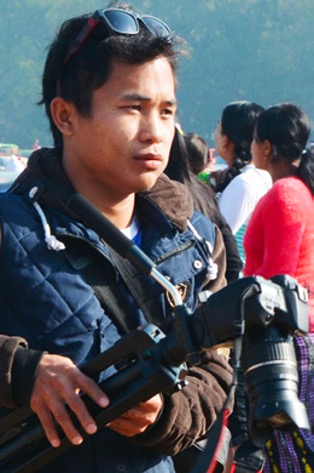 Khon Soe Moe Aung
Director
Khon Soe Moe Aung lives in Kayah and works with youth and environmental groups.
Message from the Director
We have been facing civil war in my State (Kayah State) for over sixty years and there are many human rights abuses happening. We have lost our freedom of movement, freedom of speech, Freedom of work, freedom of beliefs and many other things. Because of civil war, our generation does not have access to good education, good healthcare, a good economic basis for livelihood, good communications and many other things. So, nowadays, neither citizens of Kayah State nor ordinary soliders of the ethnic armed groups and ordinary soliders of the Burmese Army want war anymore. Instead of war, we want peace for the well-being of our society and for future generations.
There is an artificial leg workshop nearby Loikaw city which is now run by former Karenni Nationalities People Liberation Front (KNPLF) soldiers. They are fixing legs for those who lost their legs for free without any form of discrimination. The persons who run the workshop themselves are handicapped and this forced me to make a film about them in order to present the desire for peace instead of war. KNPLF soldiers, Karenni National Progressive Party (KNPP) soldiers and Burmese soldiers used to fight each other in the past and some of them had to sacrifice their bodies in war. But under the current situation, when they meet each other at the workshop, they show sympathy and empathy to each other and they helping one other in fixing their legs. Even though they already lost theirs, they do not give up standing in front of other people and help them. Seeing their lives encourages me a lot and what I learn is to not to give up under any situation. So, I believed my film would be powerful if I was going to make it about them because we don't need words to say that they want peace and we know this by seeing their faces and their behavior toward each other. Finally, I made this film about them with the help of the Yangon Film School and Search For Common Ground. I myself strongly want peace instead of war and I believe all citizens in my state want this as well, because we are the ones who have faced the impacts of war for many decades.