| | |
| --- | --- |
| Title | Cosplayer |
| Director | Yingsiwat Yamolyong |
| Country | Thailand |
| Year of Production | 2014 |
| VDP Selection Year | Popular Culture-2018 |
| Screen Time | 27min |
| Language | Thai |
| Subtitles | English/ Japanese |
| Tags | Cosplay, Video Games, Comics, Loss |
Overview
This documentary delves into the little-known world of soldier cosplay subculture in Thailand. Presenting an intimate story of soldier cosplayers in Thai society, the documentary follows Jum, a man in his late twenties, who is passionate about soldier cosplay and explains how it came to be central in his life. Cosplayer provides a window on how manga, video games and movies are consumed in contemporary Thai society.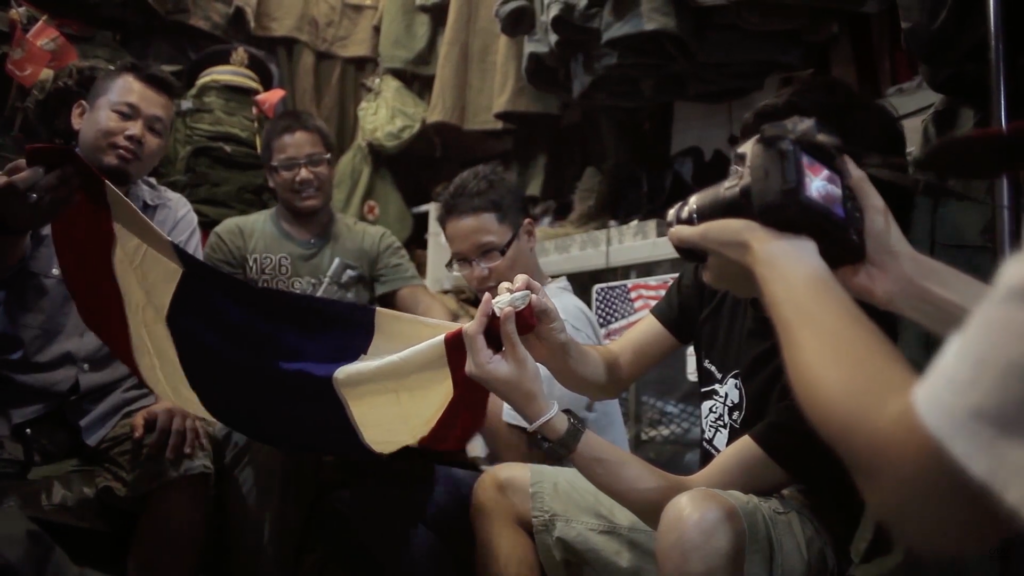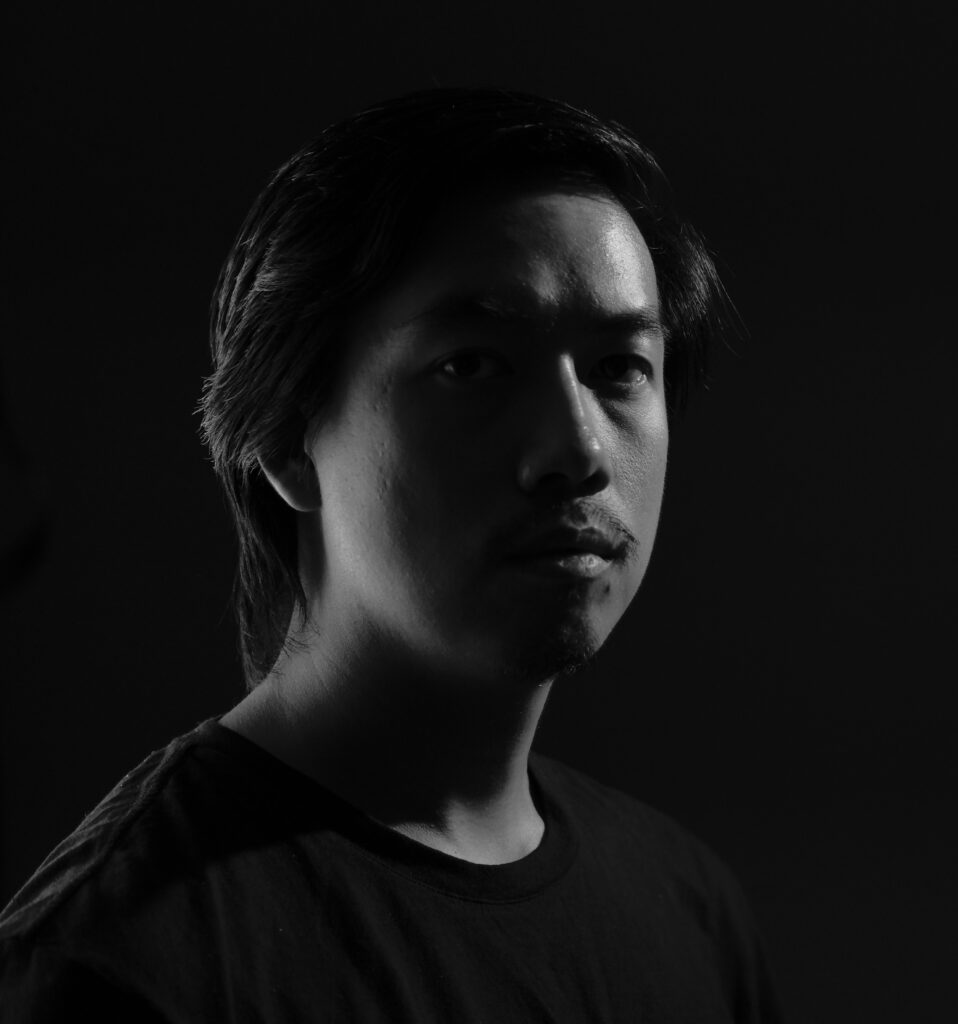 Yingsiwat Yamolyong
Director
Yingsiwat Yamolyong is a Bangkok-based independent filmmaker. He worked as second assistant director for Apichatpong Weerasethakul's films Uncle Boonmee Who Can Recall His Past Lives (2010) and Cemetery of Splendour (2015) and as first assistant director on Ten years Thailand (2018). His interests are in documentary, feature films and experimental films that find the best way to tell stories such as The Bright Supernatural power of Nae Wat Doa (2013) which comprised of experimental footage films about Thai patriotic masculine hero films or documentary films such as Cosplayer (2014) that explored disrespect toward Thai sub-culture. Yingsiwat is now working on a script for his first long feature film.
Interview with the Director
What were your reasons for making your documentary?
How did come to focus on the topic in your documentary?
I think Cosplay is an interesting sub-culture in Thai society, as it derives from Japanese pop culture. However, many Thai teenagers (and also adult) love to represent themselves through non-Thai culture. This shows how cultural flows are marked by borders. In this documentary I am interested in soldier cosplayers as in cosplayer society they don't receive much respect. However, when I carried out research for the documentary, I found it fascinating from a historical perspective as when you are cosplaying as a solider you have to know the history
of the costume and know where to find items. This is because it is not a fantasy character per se that you can make by yourself. It requires specific knowledges that this group of people love to find and share between each other to be as "authentic" and "real" as possible.
I believe that all cultures in this world are connected and affected in some or many ways, thus I also loved to uncover in this documentary how mainstream culture and some historical events shaped this sub-sub culture in Thailand's context.
Commentary from the Screening Committee Members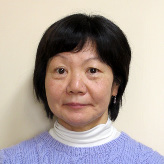 Yoko Hayami
Professor, Center for Southeast Asian Studies, Kyoto University
Cultural Anthropology
This documentary delves deeply into the world of military cosplay, which, according to the protagonist, is peripheral in the Thai cosplay scene. Attracted to the U.S. army cosplay, these men choose not to play with the Thai military costumes. The documentary provides a window on how manga, video games and movies are consumed in contemporary Thai society.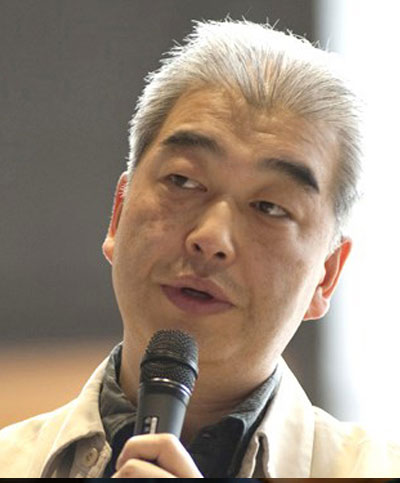 Kenji Ishizaka
Senior Programmer, International Film Festival(TIFF)/ Professor, Japan Institute of the Moving Image
Youths explain that cosplay in military uniform is original and has nothing to do with any particular anime characters. Many of the cosplayers are influenced by video games and adopt the style of the U.S. armed forces. The viewer's curiosity is peaked by the cosplayers' disposition, given the complete absence of Nazi or Imperial Japanese Army cosplay.
Commentary for deeper understanding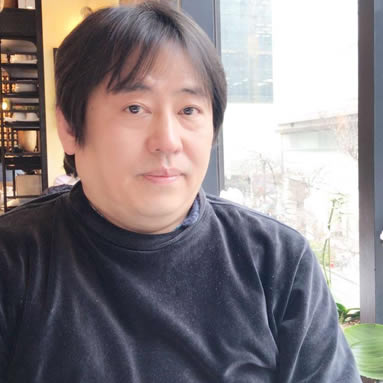 Hideki Hiramatsu
Affiliated Associate Professor, Center for Southeast Asian Studies, Kyoto University, Studies in comparative literatures and cultures, Thai Area Studie
 This film presents two different backgrounds; one is enthusiasm for cosplay and the other is a fondness for military gear, including uniforms and other goods. Cosplay in Thailand already has a considerable history. Previously, cosplay gatherings had been regularly held in a square of a large shopping center, called MBK, located in the heart of Bangkok, and so in recent years, cosplay shows have frequently been held at famous department stores. Like in other countries, the mainstream of cosplay is Japanese animation and I remember at a cosplay show where I interviewed a few month ago, they could precisely identify even those minor animation characters that had been released quite recently and I was frustrated as I couldn't follow their conversations. In the last funeral scene, there was a lady holding a placard with writing in Thai, that could be read "Yahrahnaikah", which was a signature phrase "Yaranaika" for Boy's Love Otaku (BL) based on Japanese "Yaoi." They say that the person who passed away was a devotee of "Yaranaika" cosplay and the placard was meant for mourning. In addition, due to the success of BNK48 this year, the word "Ohta" (Otaku) has now become popular even among TV viewers in Thailand. In the film, JJ Weekend Market, also known as a place where you can get anything you want (except for humans) was introduced as a site for procuring military costumes and the Pratunam Textile Market near an Isetan department store also takes bulk orders and produces cosplay costumes for Japan.
 While in Japan, magazines cover those called "mili-ota," enjoying outdoor survival games, there are quite a number of military fans in Thailand as well, irrespective of gender. This could also be attributed to military training called "Ror Dor" (abbreviation for Raksa Dindaen, รักษาดินแดน), which was also introduced in the film and is offered as an elective course for high school students to voluntarily participate in (once they completed this course, male students will be exempted from military service). Through this process, not a few people become interested in military goods, such as guns and army clothes or start to admire soldiers themselves. A female student working as a part timer at a coffee shop in my apartment is one of these. A general fondness for uniforms among Thais could also be pointed out as being part of the background. When talking to a handsome figure in army uniforms, as a popular image in Thai society, some might instantly recall a Japanese naval captain, Kobori, who is famous in Thai novels and movies. In the latest movie set in Sendai, "Gravity of Love (รักแท้ แพ้แรงดึงดูด)", which is currently (as of December 13th, 2018) showing, there is the footage of a lead role in military cosplay, going to a wedding party and getting teased as he is called "Kobori." As a matter of fact, I am occasionally requested to wear a stand-up collar high school uniform for regular wedding parties. Due to the influence of Japanese Manga, at times, they even know about the practice of receiving the second button of the uniform.
 On the other hand, it could also be counted as a factor in that they had plenty of opportunities to see American soldiers during the Vietnam War. There is a famous story that entertainment districts, such as Pattaya had begun to be formed since a lot of American soldiers from Vietnam called port in Thailand. U-Tapao international airport, mentioned in the film, used to be the then American military base, just like Itami Airport (in Osaka), and now serves as an airport for joint military-civilian use. When Suvarnabhumi international airport was occupied and shut down several years ago, U-Tapao was used as an interim airport and I also used it for going home. Furthermore, I also suspect there is the influence of the "Rambo series," which also spawned many imitations in Thailand.
As such, adoration for the military and fondness for cosplay, as a means of expression are merged in this film.
 The funeral footage at the end of this film could be controversial. Once in Thailand, some of the female nightlife entertainers, known as Coyote performed a dance to mourn the death of their friend and came under overwhelming criticism from within society. This was probably because they looked too sexy or because they had not obtained permission from the bereaved family. This time, however, as I showed the last scene of this film to more than a dozen Thai people and asked them their opinions, there were only a few negative comments. It was probably because of the approval they had attained from the bereaved family or due to the underlying traditional concept of Thai funerals, encouraging people to send the departed in a less tearful manners. There was a spectacular scene of everyone dancing along to the K-pop tune, "Gangnam Style," which had also become a great hit in Thailand.
 Finally, at the beginning of the film, we could see the magazine spines of "Zipang" on a bookshelf that were fictional comic books, featuring Mirai, the Aegis ship of the Japanese Self-Defense-Forces. On a final note, I wonder where in the world had they found those people for the filming of the combat scene in this film, who could speak in such languages as Dari or Pashtu.
(Notes: According to what the director said on the day, the filming location was Ratchaburi, Thailand and those people were Afghans, who were living and working there on a daily basis. They might be Afghans, but still, there is a possibility that they could be from areas around Peshawar, Pakistan. As a side note, there is a famous floating market in the Province of Ratchaburi).