| | |
| --- | --- |
| Title | Nostalgia Senja |
| Director | Fazhila Anandya |
| Sound Design | Andrew Saputro |
| Country | Indonesia |
| Year of Production | 2015 |
| VDP Selection Year | Urban Life-2017 |
| Screen Time | 23min |
| Language | Indonesian |
| Subtitles | English/ Japanese |
| Tags | Betawi, Traditional Arts, Instrument, Inheritance, Ethnic Chinese, Memories |
Overview
This documentary offers a sensitive portrayal of Mr. Gohyong reminiscing about his former days as a successful performer with a Gambang Kromong. Nostalgia Senja foregrounds one man's lifetime dedication to preserving music in the present, and highlights the pressures some traditional arts face in contemporary Indonesia.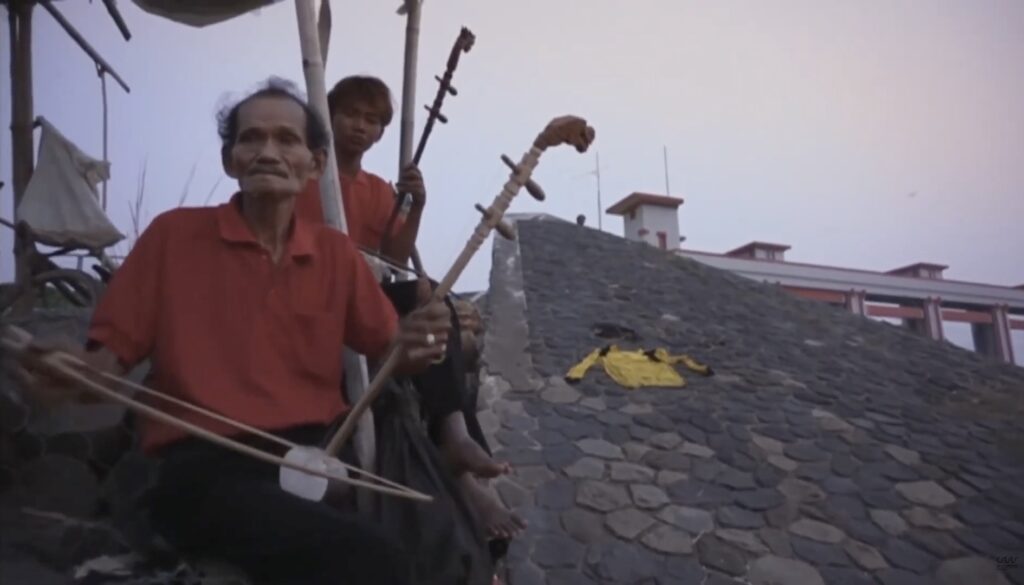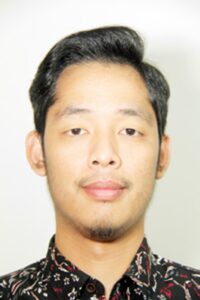 Fazihila Anandya
Director
29 years old, Fazihila Anandya is a videographer and filmmaker. In 2010, he studied at the Jakarta Institute of Arts and completed the Bachelor of Arts in 2015. The short documentary "Nostalgia Senja" was his final project at the Jakarta Institute of Arts. It has been nominated at the Indonesian Film Festival 2015 and XXI Short Film Festival 2016 as best short documentary and was also shown during Indonesian Movie Week 2016 in Syria and made it into the movie compilation in Cilect 2016.
Andrew Saputro
Sound Design
25 years old, Andrew Saputro is a professional Re-Recording Mixer, Sound Designer and Sound Mixer based in Jakarta, Indonesia. He has been working in the audiovisual and film industry for over 4 years and worked on many shorts, web series and commercials as a sound recordist and sound designer. He completed the Bachelor of Arts in 2015 and "Nostalgia Senja" was his final project with Fazhila Anandya (Director) at the Jakarta Institute of Arts.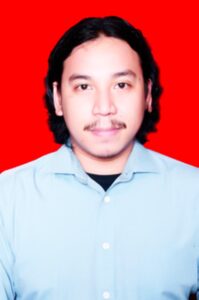 Interview with the Director
What were your reasons for making your documentary?
How did come to focus on the topic in your documentary?
Age is not an obstacle to work and creativity. Age is only a measure of the time of existence of an object or subject. It is our destiny as human beings to undergo multiple processes. Yet, in living the process of life we will not always experience good things as sometimes we can encounter the worst, and also meet people who have experienced much. There are many good and bad things that they will have experienced. Starting from our interest to know more what has been experienced in the later years of life, we met Mr. Oen Sin Yan, also fondly known as Mr.Goyong. He is a musical artist of the Tehyan (a Betawi musical instrument). At present, usage of the instrument has become rare, and we only occasionally get to hear it played at Betawi cultural events such as the Gambang Kromong show, Ondel-Ondel or Lenong Betawi. And even more rarely do we meet people who can play string instruments with these two strings. Generally, Tehyan musicians are old, just like Mr. Goyong and it has become hard for him to continue playing the instrument. With these issues at hand, we, as filmmakers, were challenged to bring his story to others. We did so to contribute to this art of music, maintain its existence, and popularize the Tehyan so that it is not forgotten.
Commentary from the Screening Committee Members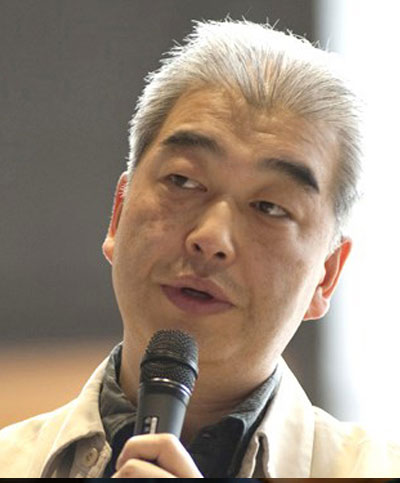 Kenji Ishizaka
Senior Programmer, International Film Festival(TIFF)/ Professor, Japan Institute of the Moving Image
This documentary highlights the story of a 65-year old player of the Tehyan, a traditional bowed instrument similar to the Erhu, the two-stringed Chinese violin. This is an instrument indispensable at festivals and celebrations, yet will it survive? The approach of the director, a graduate of the renowned Jakarta Institute of Art is very precise in his portrayal of the people and attitudes that will decide this instrument's future.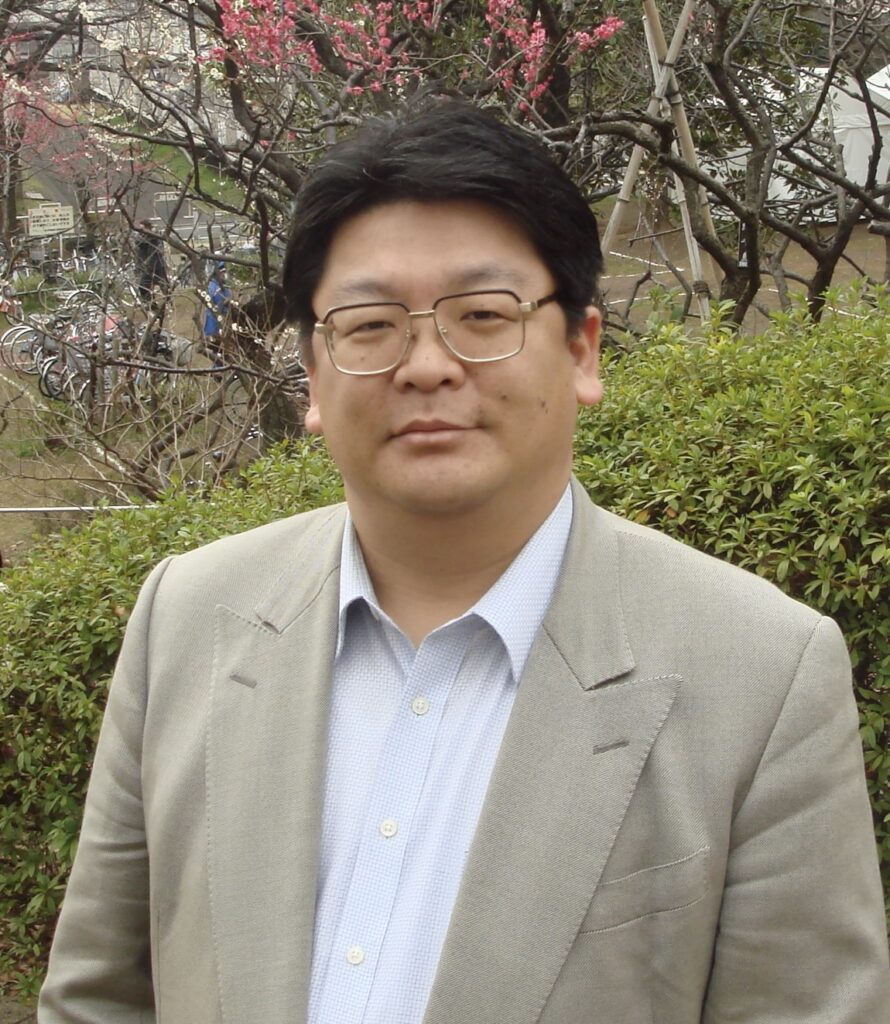 Hiroyuki Yamamoto
Associate Professor, Center for Southeast Asian Studies, Kyoto University, Malaysian Area Studies/Media Studies
The Tehyan is a bowed instrument, similar to the Chinese violin (Erhu) that has been passed down through generations in Chinese society in Jakarta, the capital of Indonesia. It is an indispensable instrument at festivals in local society. However, its use has been declining as lifestyles have changed. Goyan, one of the few remaining Tehyan makers, lives a precarious economic existence, yet he has taken up the role of producing and performing them, carrying on the tradition from his father who was once a lead player in a band.
Notes for further understanding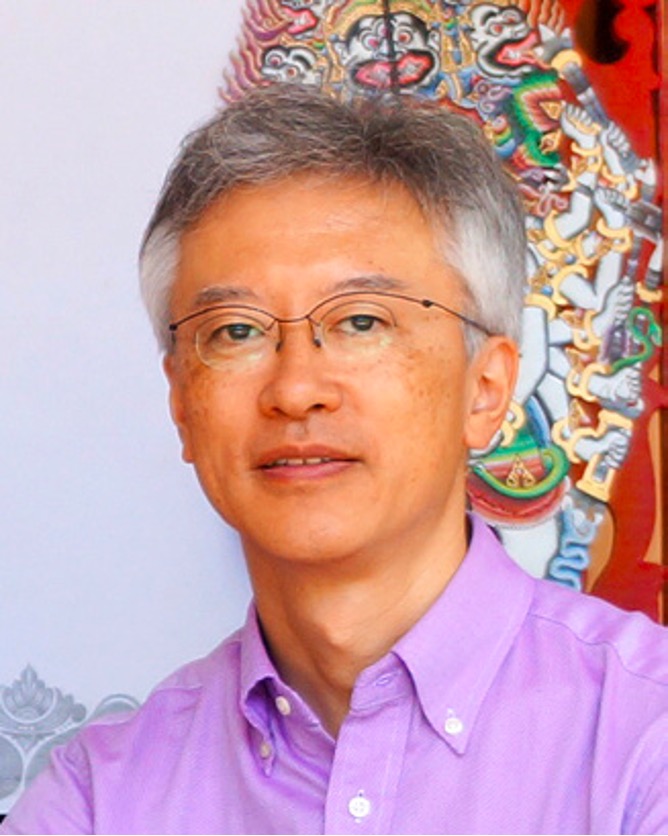 Professor, National Museum of Ethnology
First, let me offer my straightforward impression on this documentary. This work traces a performer of the Tehyan and records his life in a detached manner. Since there was nothing arbitrarily exaggerated neither in the footage nor in the story, I was able to closely feel the presence of Mr. Gohyong. This is what I appreciate about this documentary.
Though the Tehyan performer, Mr. Gohyong seems to have once been ashamed of Tehyan music when he was younger, he now wishes to pass down this tradition to the next generation and even teach it even to his own son. Seeing that he was able to build a house, he cannot be extremely poor, yet neither can we say that he is wealthy. He is diligent enough to regularly observe prayers in a Chinese manner at home and to collect plastic bottles on the streets before sunrise, despite the occasional mocking by his acquaintances, and to make instruments when he has time during the day. I think this work depicts such situation he is in and his personality very well.
The Tehyan is a musical instrument that was brought to Indonesia by Chinese people and is widely used in music and performing arts of people called Betawi, who live in the vicinity of Jakarta. Present day Jakarta, which was once called Batavia during the Dutch colonial period, was home to a relatively large number of Chinese people as well as those who had come from various regions within Indonesia and they soon came to be called Betawi. Their culture was an amalgamation of cultures of different origins apart from those brought over by the Chinese people. Furthermore, many Chinese live in the periphery of Tangerang, where Soekarno-Hatta International Airport is located. Among other cultures of Chinese origin that have been handed down by those people, the Tehyan occupies an important place. Incidentally, there is a scene in the documentary, showing three persons including Mr. Gohyong performing on a truck, and was said to be shot on the Bangka Island. It suggests that the Tehyan is also a significant instrument among the Chinese network in Indonesia.
One of the things that most interested me was the way the director perceived the Tehyan and Betawi culture. Regardless of the title being "Nostalgia Senja (Reminiscences of the Dusk)", my impression of Betawi culture, especially with their music and performing arts, is a vivid and lively one. As the documentary shows, playing along with the guitar or the drums is nothing unusual for Betawi music. Rather, it can be regarded as an expression of Betawi-ness that insatiably absorbs various elements.
Passing down culture is also a matter for the future generations who will inherit it. If Betawi culture were to appear as "Nostalgia Senja" in the eyes of the young director, it might indicate that the culture is starting to lose its power. Does the director regard Tehyan and Betawi culture, as simply nostalgic? Or as something with a force to stimulate new creations? The answer will predict the future of the Tehyan. I see it that way, and this will lead to the matter of how to relate to a society through this visual work.