| | |
| --- | --- |
| Title | Don't know much about ABC |
| Director | Norm Phanith and Sok Chanrado |
| Country | Cambodia |
| Year of Production | 2015 |
| VDP Selection Year | Urban Life-2017 |
| Screen Time | 22min |
| Language | Khmer |
| Subtitles | English/ Japanese |
| Tags | Phnom Penh, Children, School, Education , Father, Poverty, Street Life |
Overview
Don't know much about ABC offers an intimate portrayal of a relationship between a father and his son, and the challenges of homeless life on the streets of Phnom Penh. Drawing out the importance of education in opening opportunities to improve one's lot in life, it traces the everyday challenges that Ron Dara faces raising his son.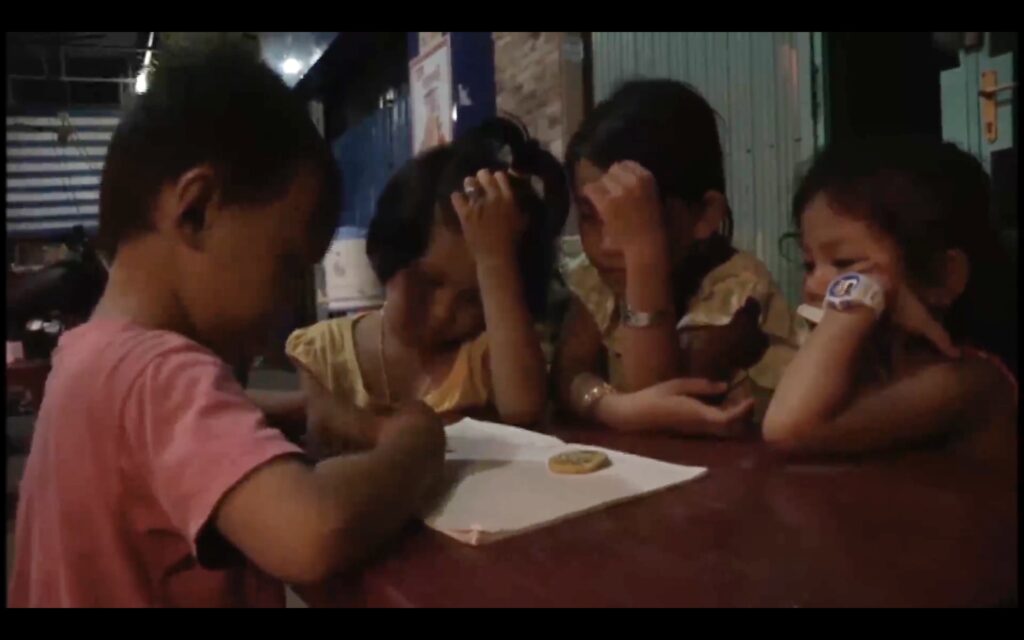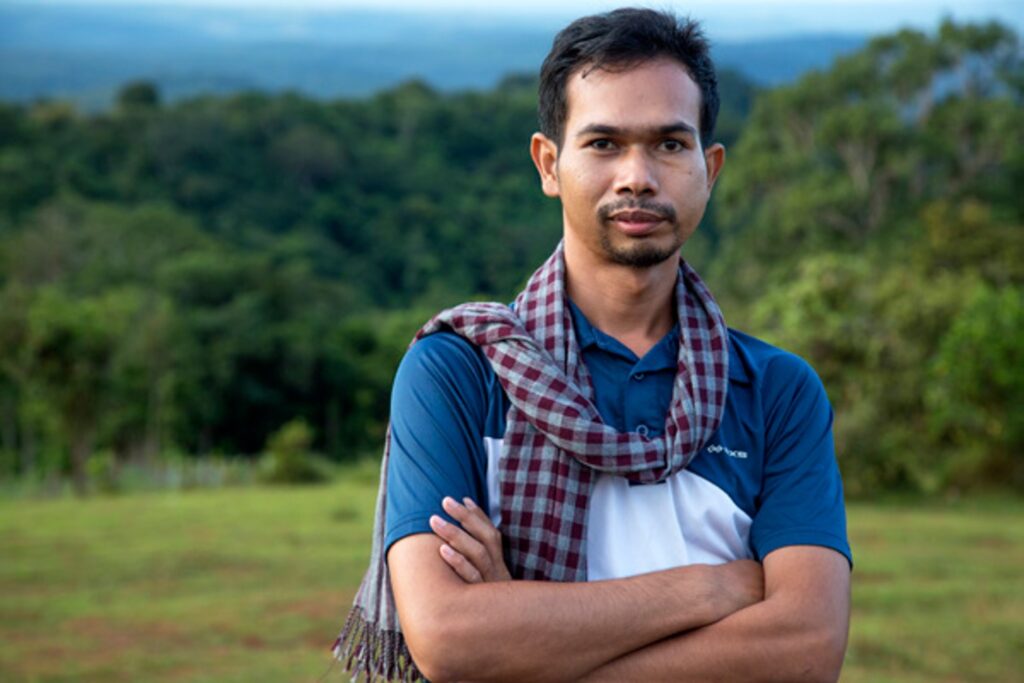 Norm Phanith
Director
Norm Phanith was born in 1989 in Battambang, Cambodia and is passionate about media. He studied the visual arts for four years and 2D animation for two at Phare Punleu Selpak. After graduation, he applied to work at a studio as an assistant in animation. In 2011, he was promoted and became an animation teacher. He has produced various short animations focusing on education, human trafficking, migration among others. He was selected to join training on a filmmaking program with the Bophana Audiovisual Center for one year. Through this he produced the short documentary film, titled Don't know much about ABC, his first achievement. He has also been a cameraman for others film such as Sorrow Factory, Guide Boy and the Hunter.
Sok Chanrado
Director
Born in Phnom Penh, Cambodia in 1994, he made five films from 2014 to 2016. One of the films, Dhuka was screened at the International Film Festival and Forum on Human Rights, Geneva in 2016.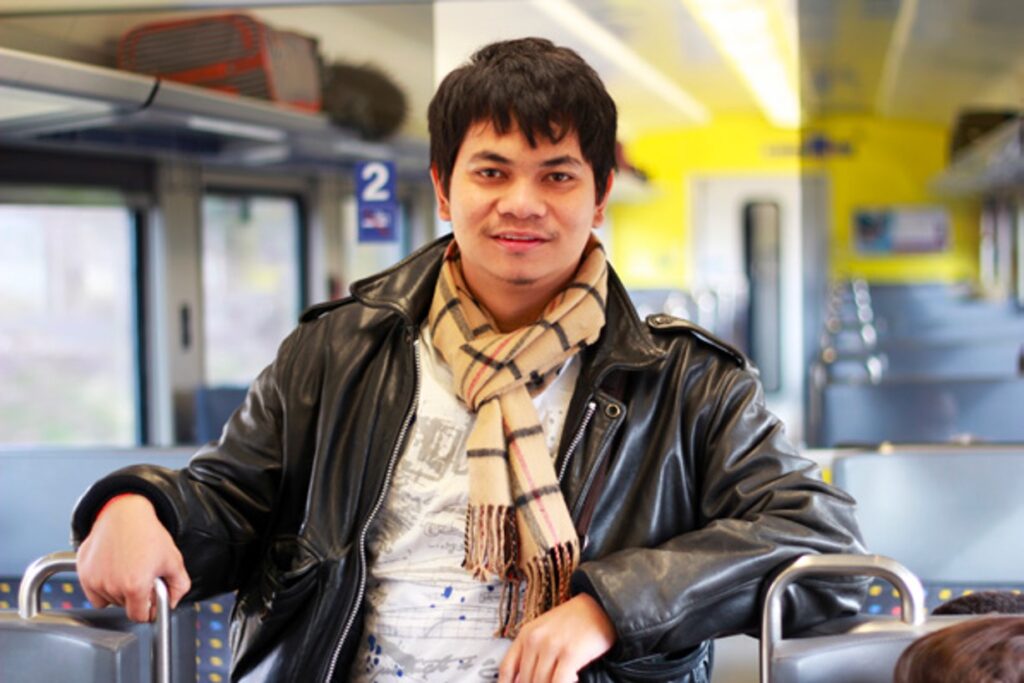 Interview with the Director
What were your reasons for making your documentary?
How did come to focus on the topic in your documentary?
I had no idea what documentary film was until I had a chance to learn it. It was a great experience and great learning process. It made me be aware of real life stories which were outside of my comfort zone with real social actors happen in a real place in Cambodian society.
Phnom Penh is the Capital city that many people travelled to from various provinces to settle, looking for a job for their livelihood. Some of them don't even have accommodation or relatives in Phnom Penh. They rent inexpensive rooms (with unhealthy conditions) to live in. They struggle to earn a daily living and in some cases, they even cannot afford to rent accommodation. They work all day long and at night time and stay at any place that find suitable for them such as in front of someone's house or shop.
Homeless people can be found everywhere around the world especially in the capital city of each country. Through this film, I wanted to express a small part of the reality of Cambodian society and focus on a homeless single father who earns a living collecting garbage in the capital: a person who cannot fulfill his basic needs. This particular case is very similar to other homeless people in the country. Yet in Ron Dara's case, he takes full responsibilities to be a father to look after his son till he can send him to school. This documentary shows that the future of poor children is heavily dependent on the way their parents think in the present.
Overall, I made this particular film because I wanted to showcase how a homeless, poor man struggles for the future of his son. He is poor in wealth but not in mind, meaning that he has a long-term perspective. He doesn't want his son to live in a difficult life like him. As such, he tries to find different ways to support his son's study because he believes that studying is a way to a better future.
Commentary from the Screening Committee Members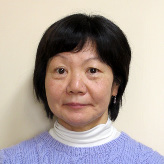 Yoko Hayami
Professor, Center for Southeast Asian Studies, Kyoto University, Cultural Anthropology
This film features the everyday life of a man living as a garbage-collector on the streets of Phnom Penh, and his love and devotion to his young son Roung. The camera captures their living conditions from the ground. In spite of their precarious life, the father's hopes for his son's education and future hit the
viewer in an almost painful way. It is said that there are more than 20,000 children working on the street in Cambodia. We. are left wondering how long Roung can remain under the protective wing of his loving father.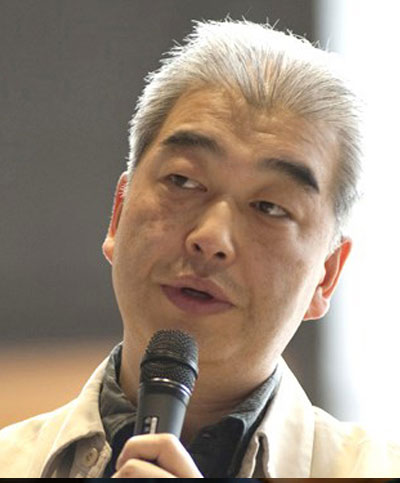 Kenji Ishizaka
Senior Programmer, International Film Festival(TIFF)/ Professor, Japan Institute of the Moving Image
This is a documentary that focuses on a father and son living in a corner of Phnom Penh, the capital of Cambodia. It leaves us with a simple yet clear message about the importance of education in helping people pull themselves out of poverty. This work was also recommended for screening at the 2017 Tokyo International Film Festival (TIFF) by the Cambodian documentary
filmmaker, Rithy Panh, where it received a positive response.
Commentary for further understanding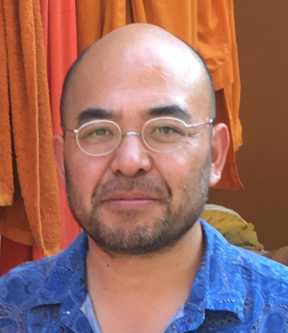 Professor, Center for Southeast Asian Studies, Kyoto University
The setting of this documentary is on the streets of Phnom Penh, the capital city of Cambodia. Life on the streets, or daily life of the homeless people is the subject of this documentary. It reflects both the positive and negative sides of economic development. Recently, Cambodia has been experiencing rapid economic development. If you visit Phnom Penh today, you might often come across people with the latest iPhones, buying cars and houses while enjoying dinner at beautiful restaurants. Economic development has brought happiness to many people. However, it is also true that the poor will always stay poor.
The townscapes shown in the documentary were shot in the area near the royal palace. The father in the documentary is collecting garbage to send his son to school. The school appears to be in the precinct of a large Buddhist temple in the city center and I assume it is run by a NGO. In Cambodia, Buddhist temples have often been associated with school education. The fact that a site providing education for the street children is found in a temple, made me aware of this cultural tradition, which I found interesting.
With this documentary, there are some opinions in the introduction and commentary in this year pamphlet. Written by the director himself and with a commentary from one of selection committee members, that it "draws out the importance of education in opening opportunities to improve one's lot in life" emphasizing the importance of education. However, I did not get a strong impression of that particular theme, education, from this documentary. Rather, what I perceived were some universal motifs, such as "love for children" and "obdurate poverty." I suppose these are the two ubiquitous messages that comprise the foundation of strength in this documentary.
On the other hand, I was attracted to the father's way of living as captured in the documentary. It seems that he has not seen his wife for a long while. He and his maternal half-brother are like cat and dog. He only shares his life with his son and some of his fellows, who also live on the streets.
From my research experience, so long as one is not prone to sickness, it is relatively easy to find a place and a way to live in Cambodia. Even if you don't have land, you can still work and make some money. In fact, many people would work away from home, when it becomes difficult for them to make a living. It is also possible to provide children a place to live, by leaving them in the care of relatives or by having them live in a temple, where they will be given leftovers from monks. Education can be considered to be a light economic burden and up to elementary level education it may also be possible to find a way to send children to a school.
Observing their life as depicted in the documentary, we can tell that for now, the father can still send his son to a school and buy him some clothes to wear. However, such time shared between father and son is a happiness built upon a very fragile balance. In all honesty, we can expect separation in the near future. At the time of shooting, the son was said to have been 5 years of age. He is still too innocent to get a clear picture of what poverty is. But when he becomes a little older, he is going to have his own idea about his father and society. When education is considered, to send his son to an orphanage, while the father works alone, can said to be a more far-sighted action.
Now, how come the father has been living on the streets of Phnom Penh? It seems to me that he has a desire to disassociate himself from others. Since he wants to lead a life, while severing relations with others, he does not want to go back to his hometown nor to live in a countryside. Thus, it seems to me that he is putting himself in the city and seeking refuge in a relationship with his child. I am not criticizing the father. I think this is a kind of human behavior. Certainly, it stirs the imagination: why did the father choose such a way of living? What is the mother of the child like and so on.
The life of the father and images of the town here, when viewed from another perspective, might represent the nature of the space "on the streets" of a city that accepts and accommodates such ways of living. It sheds light on a different kind of human figure and feature of a city, depicted in "White Egret" or "Nostalgia Senja (Reminiscences of the Dusk)." Suffering hardship "on the streets" as a human being is a universal image. Whether "on the streets" of a city, be it here in Kyoto, Bangkok, Thailand or New York, the United States, there is always someone, who tries ineptly, to face the agony of mankind. This message is also something universal, and I think it gives strength to this documentary.