| | |
| --- | --- |
| Title | Yangon, the City Where we Live |
| Director | Shin Daewe |
| Cinematographer | Ko Oo |
| Country | Myanmar |
| Year of Production | 2017 |
| VDP Selection Year | Urban Life-2017 |
| Screen Time | 28min |
| Language | Burmese |
| Subtitles | English/ Japanese |
| Tags | Yangon, Migrant, Poem |
Overview
This film offers a unique window onto Yangon, a city undergoing immense change. Living in harmony is the art of living in life. A city's attractions can be irresistible and enticing. Yangon, is a safe fortress for the migrants where all live together. Through a unique mixture of narrated poetry and juxtaposed images from Yangon's urban landscape, this documentary depicts a city that holds the hopes and aspirations of a diverse population, struggling and enduring in the hearts of all who live within it.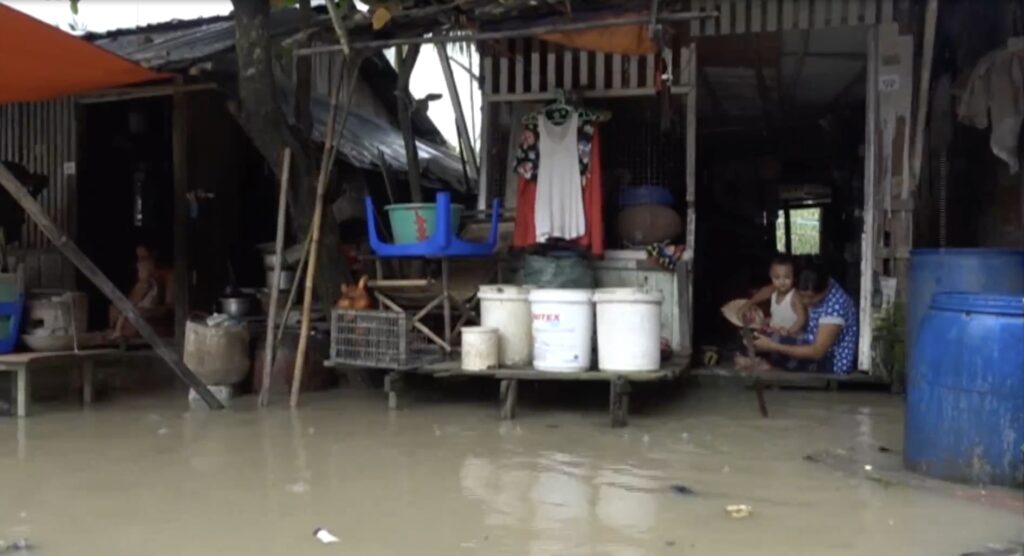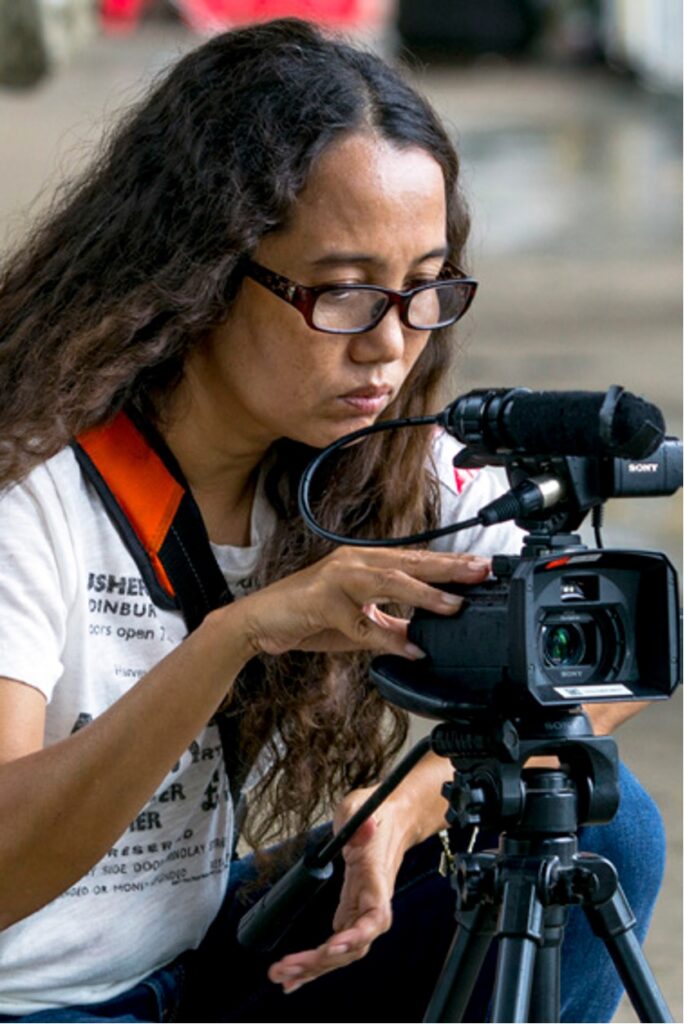 Shin Daewe
Director
Shin Daewe is one of Myanmar's documentary pioneers. Born in Yangon in 1973, she began writing articles and poems during her studies at university. When Myanmar's universities were closed in the wake of student protests in 1996, she joined the Yangon production company AV Media where she soon discovered her passion for documentary filmmaking. In 2006, she took up studies at Yangon Film School (YFS) where she quickly became one of the School's most prolific filmmakers. Many of her works – such as her portrait of the Burmese painter Rahula, An Untitled Life, and Now I am Thirteen, about a young girl living in Myanmar's dry zone – have screened to acclaim at numerous film festivals around the world.
Ko Oo
Cinematographer
Ko Oo is a photographer and his main interest is in the reality and portrait of Burmese people. He married Shin Daewe, a pioneer documentary filmmaker in Myanmar. Since they married in 2006, they have made a number of short documentary films together.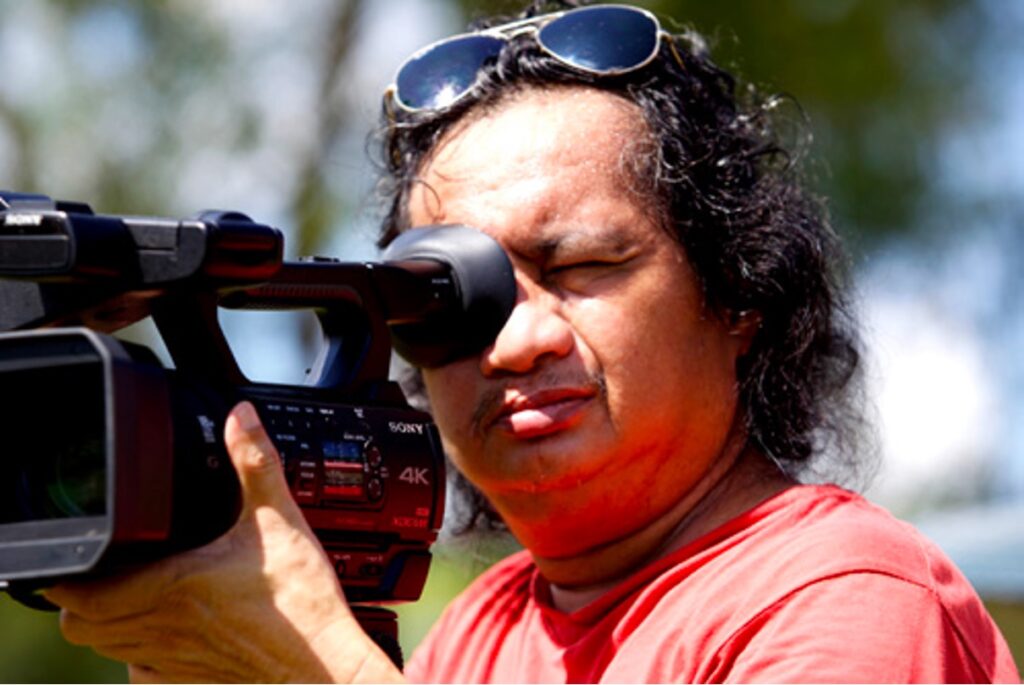 Interview
What were your reasons for making your documentary?
How did come to focus on the topic in your documentary?
Cities are the masks of modern civilization and capital cities the hearts of nations. A city is a center of fascination for the people living in a nation. Most cities are vibrant, new and magnificent. They may not only prophesize the future, but also showcase the past as museums. In the late 19th century, Yangon used to be the heart of South East Asia, in other words, it encapsulated a past replete with the most beautiful city in the region. Nowadays, the future of Yangon is all-inclusive reforms through democratization. I believe that this is the best time to document the poetic lives of those living in Yangon.
Commentary from the Screening Committee Members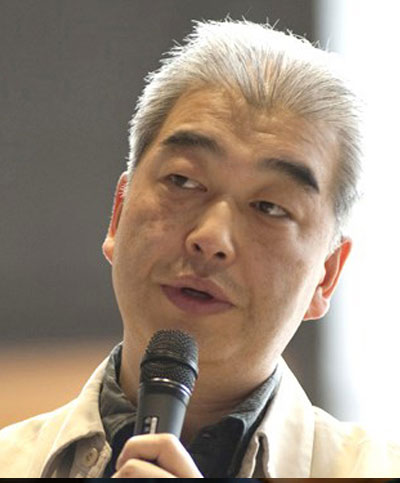 Kenji Ishizaka
Senior Programmer, International Film Festival(TIFF)/ Professor, Japan Institute of the Moving Image
This documentary, offering a view of a mushrooming Yangon from various angles, as if a living creature, draws out the presence of people inhabiting the city. The work reminds us of Walter Ruttmann's classic 1927 German film, Berlin: The Symphony of a Great City (Die Sinfonie der Großstadt).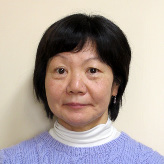 Yoko Hayami
Professor, Center for Southeast Asian Studies, Kyoto University, Cultural Anthropology
Since 2011, structural transformations in Myanmar have instigated a wave of domestic migration, from the impoverished countryside to the city and industrial zones seeking new labor opportunities. They are mostly informally employed in the industrial and service sectors. Living on low wages, they live the urban life supported by their networks. This film is a poem woven by a young migrant from rural Myanmar, about Yangon and life in the city. The migrant poet positions himself between the village and the city, neither to which he feels he belongs to.
Commentary for deeper understanding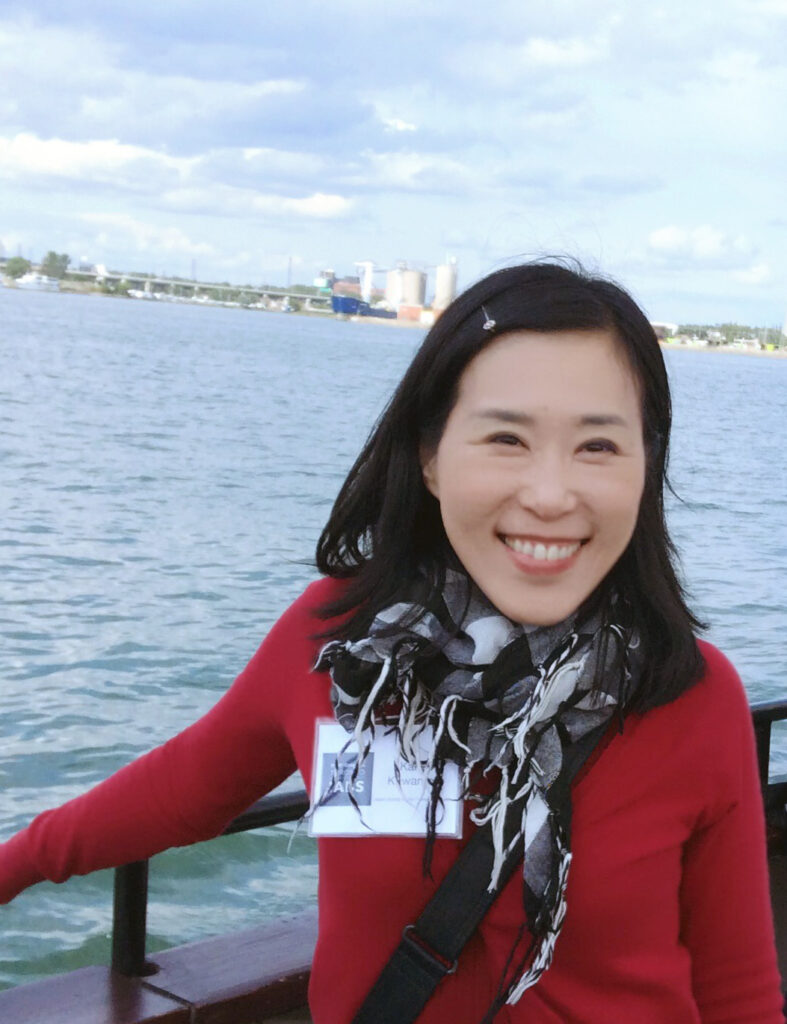 Kanae Kawamoto
Affiliated Lecturer, Center for Southeast Asian Studies, Kyoto University
"Yangon, the City Where We Live"
Along with recitation of poems, this documentary mostly depicts the daily life of two families; Lin Way Khat, the poet (the man with long hair) and his wife and children, as well as Ko Thein Win (the man who was collecting donations in town) and his wife who is a midwife, and their son, while showcasing the universal activities of the world and humans, such as the past, present and future of Yangon. "The past" of Yangon is expressed through traditional practices, such as faith in Buddhism. The film was shot during the rainy season usually lasting from July to October, which is called "Uposatha" (Ango in Japanese), the season of religiously significant period when Buddhist monks observe special practices. While images of trains, urban traffic jams and scenes of homes are symbolizing "the present," those of the midwife, a pregnant woman, and children are the representations of new life that will continue into "the future."
  There are two unique perspectives in this documentary. The first point is that the metaphor for "Nirvana"(or Nibbana in Pali) is repeatedly employed. For example, in one scene, Lin is working print job on T-shirts, he says "People can reach nirvana if they meditate, yet to have a room in Yangon is an unthinkable dream." In Myanmar, many of them are pious Theravada Buddhists and they tend to emphasize "the attainment of Nirvana" compared to other neighboring Buddhist countries, such as Thailand and Laos. Therefore, Nirvana or enlightenment is a state of ideal or dream for Burmese Buddhists. Needless to say, the way to reach Nirvana is not so easy, yet, there are some monks who teach the practices for it. On the one hand, there is no one who could teach the way to own a house in Yangon. Life in Yangon should be hard to the extent that reaching Nirvana is deemed more possible than attaining an affluent life.
  In the scene after one rain shower, a verse as follows appears: "If you don't care for reality, Yangon is heaven. Learning to suffer, indulging in suffering (dukkha in Burmese, coming from a Buddhist term in Pali)". Burmese could dislike to be drenched in rainwater like a swimming pool in front of their houses as dirty or dukkha just as most Japanese might do. In this scene however, images of children and dogs swimming there are depicted in a cheerful and humorous manner, in order to express a true sense behind the analogy of Nirvana. That is, to see difficulty or enjoyment in a situation depends on the way you take it.
The second point is that it describes Yangon, as an absolute living organism. One scene depicts Lin getting off the train, it repeats a verse: "There is only one Yangon". When regarding Yangon as one of metropolises including New York and Tokyo, for instance, a relationship of comparison and relativity will follow. However, there is only one Yangon. It is an absolute being, beyond the relations of relativity, under which we choose Yangon, or vice versa.
  This indication leads to the passage at the end of the documentary; "Yangon, expecting something, ironically still trapped in itself." Yangon, despite being a living organism with a will to change, her absolute existence is preventing herself from smooth transformation.
  Thus eventually, what can people do for Yangon, an existence like an absolute god in monotheism? While Lin praises Yangon as a place of freedom, to take refuge in or as a place where he can live on his own, he also confesses a sense of unrest at the same time, that in Yangon, it is impossible to own a house of his own and that he is an outsider, no matter how long he has been living there.
  If that is the case, the only thing people could do is to accept life as it is, just as children enjoy rainwater, even if it is incomplete, unstable and full of hardship. Shouldn't that be the own way of those living in Yangon to appreciate the bliss like Nirvana? From this documentary, I felt the line of questioning by the director.