| | |
| --- | --- |
| Title | Red Wine Chicken |
| Director | Grace Chung Lay Woei |
| Country | Malaysia |
| Year of Production | 2020 |
| VDP Selection Year | Love-2020 |
| Screen Time | 16min |
| Language | Malay, Chinese |
| Subtitles | English/Japanese |
| Tags | Family, Cooking, Migrant, Marriage, Ethnic Chinese |
Overview
Red Wine Chicken focuses on a Vietnamese bride, Ah Jiao, married to a Malaysian man living in Bukit Pelanduk, in the state of Negeri Sembilan, Malaysia. The documentary focuses on their relationship with Ah Jiao reflecting on her place in her family. Weaving the story around Fuzhou red wine chicken, a traditional delicacy, family and food, this work dwells on the different ways people relate to each other.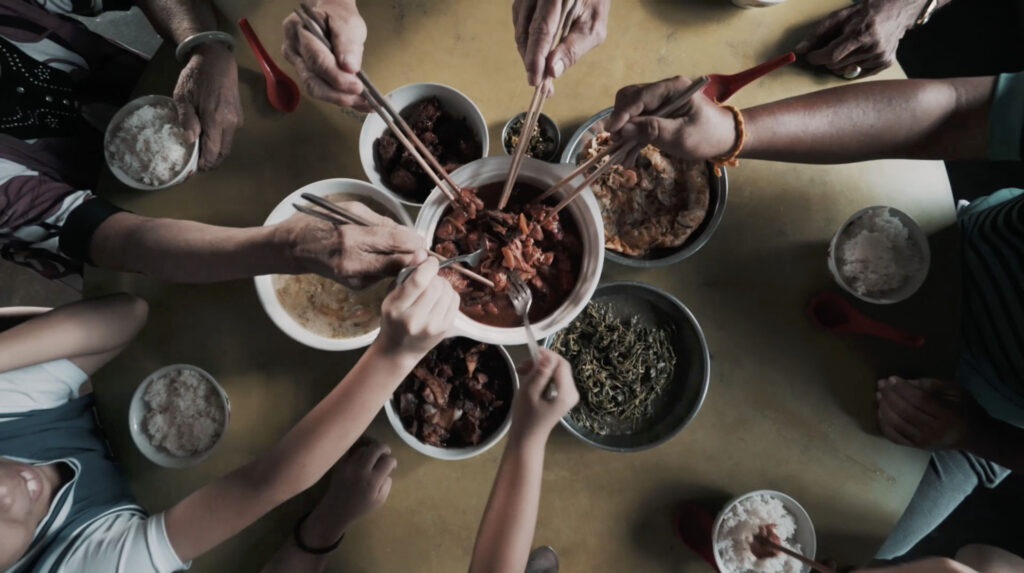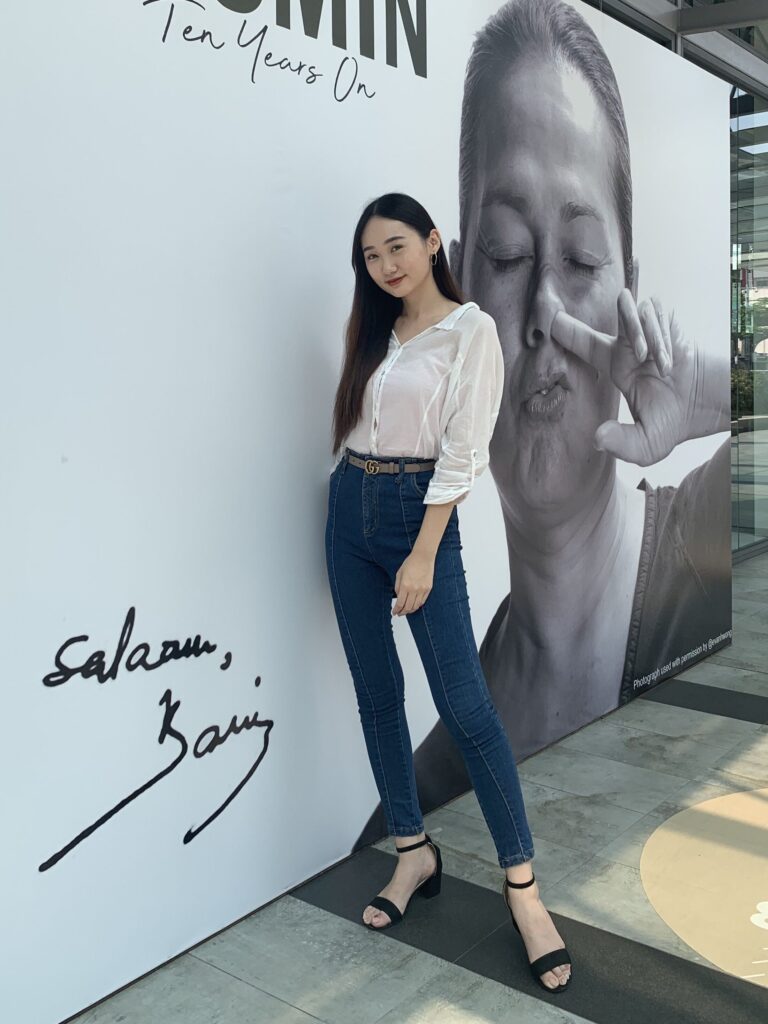 Grace Chung Lay Woei
Director
Grace Chung Lay Woei is a Malaysian female filmmaker who studied for a Foundation in Arts (2018) and has a Bachelor of Communication (HONS) Broadcasting (2020) from Universiti Tunku Abdul Rahman. She was an assistant editor and camera assistant for Just Another Production (JAP), which focuses on weddings. She was also the Director of Photography in the documentary What Yasmin Left Behind (2019), commemorating the Malaysian female director who passed away 10 years ago. The documentary was screened on "Yasmin Ten Years On" at GMBB. She is the director of Red Wine Chicken.
Angel Yuen Yi Qian
Producer
Angel Yuen Yi Qian is a Malaysian female filmmaker who studied for a Foundation in Arts (2018) and Bachelor of Communication (HONS Broadcasting (2020) at Universiti Tunku Abdul Rahman. She is the producer Red Wine Chicken. She is also an assistant editor in Rev Asia Sdn Bhd. The inspiration for this documentary is Angel's aunt, Ah Jiao, the Vietnamese bride in the documentary.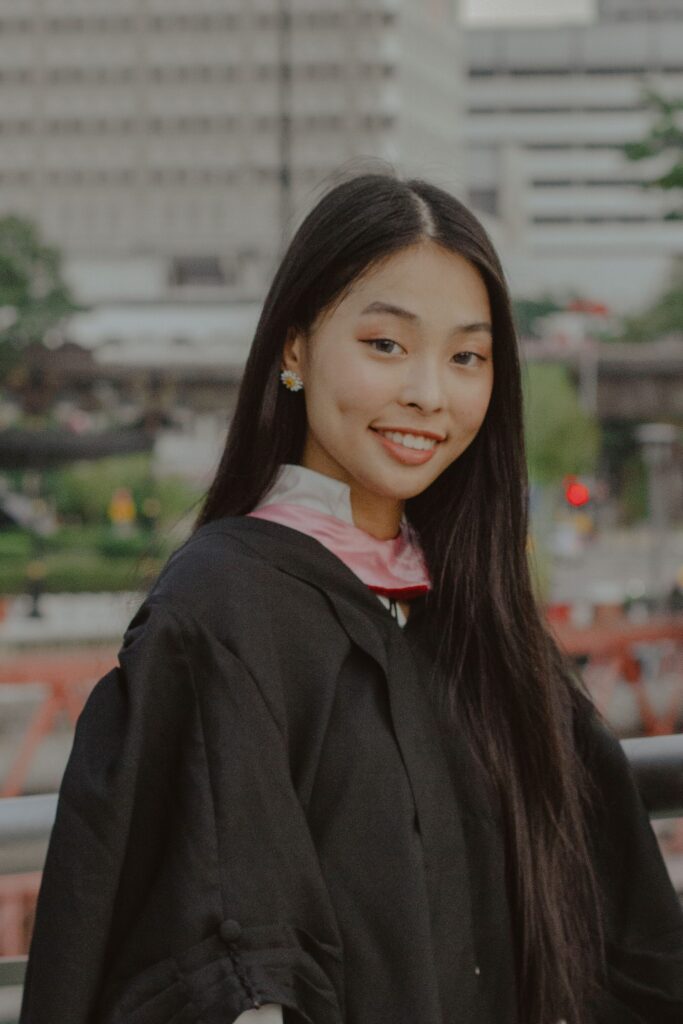 Interview with the Director
Why did you make this documentary?
How did you come to work on this theme?
This documentary was inspired by our producer's aunt, Ah Jiao, the main protagonist in this documentary. We made this because there is some discrimination and stereotypes towards women who come to Malaysia as brides and that a younger generation of Malaysians are also starting to lose interest in inheriting the recipes of the traditional cuisines of their cultures. We had the purpose of wanting the audience to understand that true love can be found in many ways even if they are uncommon and get the audience to think that we shouldn't forget our cultures and traditions.
Message from the Director
We are honored to be selected as a finalist for this year's project. Our producer, Angel and I worked hard for the film in order to achieve the best outcome. We had no arguments throughout the whole process and we put our hearts into the film and only wanted the best for it. We listened to each other's opinions and made our decisions together. The filming process was fun and exciting together with the other members of our crew. A positive and happy working environment was important in making this documentary a reality. If you notice, I do not use "my" film, or "my" producer, or anything else, as for me, the film is "ours." This might not have such an outcome if we didn't have a film crew. This is an important message that I hope all filmmakers should keep in mind. It doesn't matter if you are a Director of a production assistant, everyone is equally important in order to produce a good film.
Commentary from the Screening Committee Members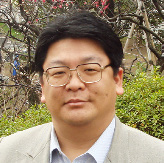 Hiroyuki YAMAMOTO
Associate Professor, Center for Southeast Asian Studies, Kyoto University, Media Studies
For the minority ethnic Chinese in Malaysia, the continuation of the family lineage and the inheritance of ethnic culture, including language and cuisine are very important. In recent years, due to lifestyle changes, people not marrying or doing so in later life have increased and it is not uncommon for Chinese men to marry women from other countries. Since 2003, marriages to Vietnamese women have increased and marriage agencies have been created to introduce them to ethnic Chinese men in Malaysia. In this documentary, Ah Jiao, who marries and is welcomed into the Law family, gives birth to a baby boy, learns Chinese, how to cook from the mother-in-law and, is praised by everyone, but for some reasons she sheds tears.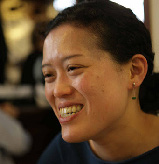 Makiko WAKAI
Yamagata International Documentary Film Festival New Asian Currents
Ah Jiao's day to prepare red wine chicken begins with her sending her child to school and then going to buy food at the market whilst it is still dark. Cooking preparation continues while the camera smoothly follows her everyday life. In between, she relates about how she met her husband and her family back in Vietnam. As the husband and mother-in-law talk about her, their personalities flow in and disappear from view creating a unique sense of distance between them and the film crew. Just as red wine chicken is full of symbolic meaning, the affection she shows reveals many different shades.