| | |
| --- | --- |
| Title | The Fighter |
| Director | Marjito Iskandar Tri Gunawan |
| Producer | Ali Minanto |
| Country | Indonesia |
| Year of Production | 2018 |
| VDP Selection Year | Popular Culture-2018 |
| Screen Time | 26min |
| Language | Javanese, Indonesian, Arabic |
| Subtitles | English/ Japanese |
| Tags | Pesantren, Java, Martial Arts, Masculinity, Youth |
Overview
The Fighter introduces Pencak Dor martial arts fighting and the story of Pati, who aims to compete in the ring. Yudi, an experienced fighter, trains Pati and other Silat students. The 'free ring' format of Pencak Dor contests have become a magnet for fighters wanting to test their strength and demonstrate skills in combat. With no winners nor losers, no insurance and only special prayers for safety, The Fighter focuses on the role and development of Silat in the fighters' everyday lives.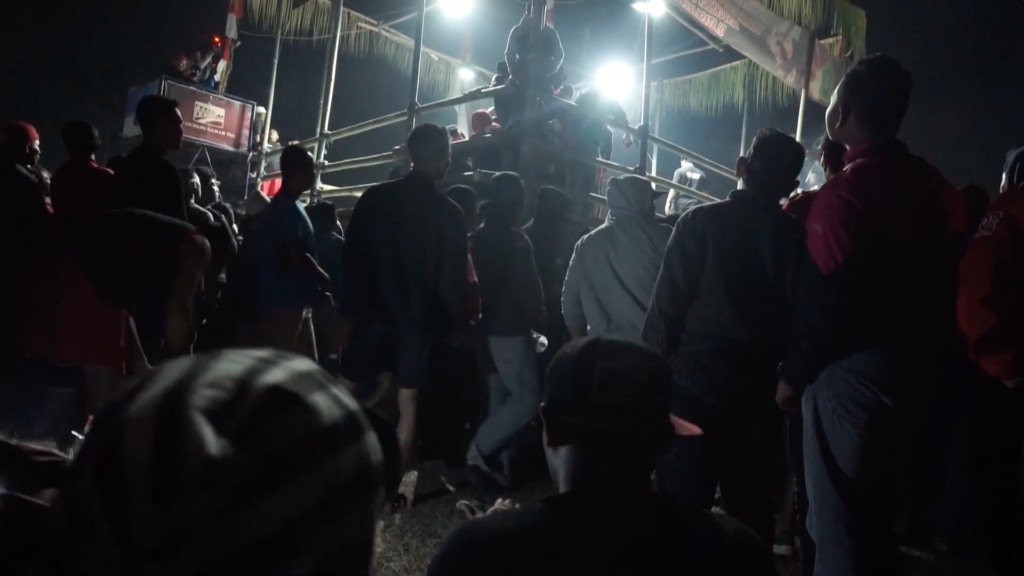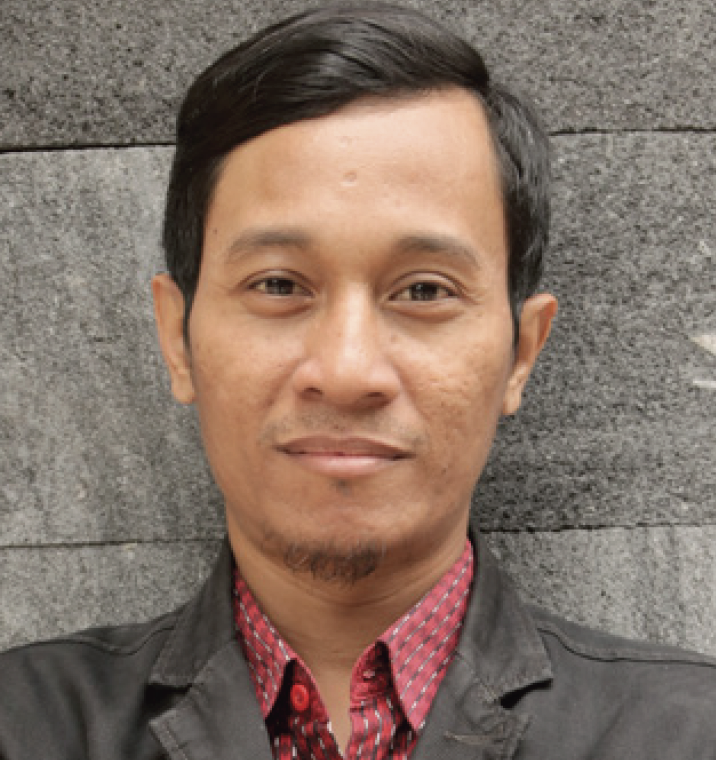 M. Iskandar Tri Gunawan
Director
Iskandar Tri Gunawan is a documentary filmmaker. He built his filmmaking career from independent film community during his bachelor study in Yogyakarta. Until now, he has been a facilitator of documentary video making for villagers, youth communities, and students. His documentaries as a director as well as a cinematographer are, Tulang Punggung (2003), Perampok Ulung (2009), The First Impression (2015), Bulan Sabit di Kampung Naga (The Cresent in Dragon Village) (2015), and The Light of Hope (2017), which have screened and won awards at numerous film festivals in Asia.
Ali Minanto
Producer
Ali Minanto is a lecturer at the Department of Communications, Islamic University of Indonesia. As a lecturer, he has carried out research and community service, as well as published books and papers for academic journals and conferences, both at a national and international level. His academic interests focus on visual issues in culture, cultural and media studies, multiculturalism, and politics. He is a producer and researcher for several documentary movies such as Balada Kampung Naga (the Ode of Dragon Village), Bulan Sabit di Kampung Naga (The Cresent in Dragon Village), and Mata Air Mata: the Tale of Water. He is also a facilitator for photography workshops for rural youth communities.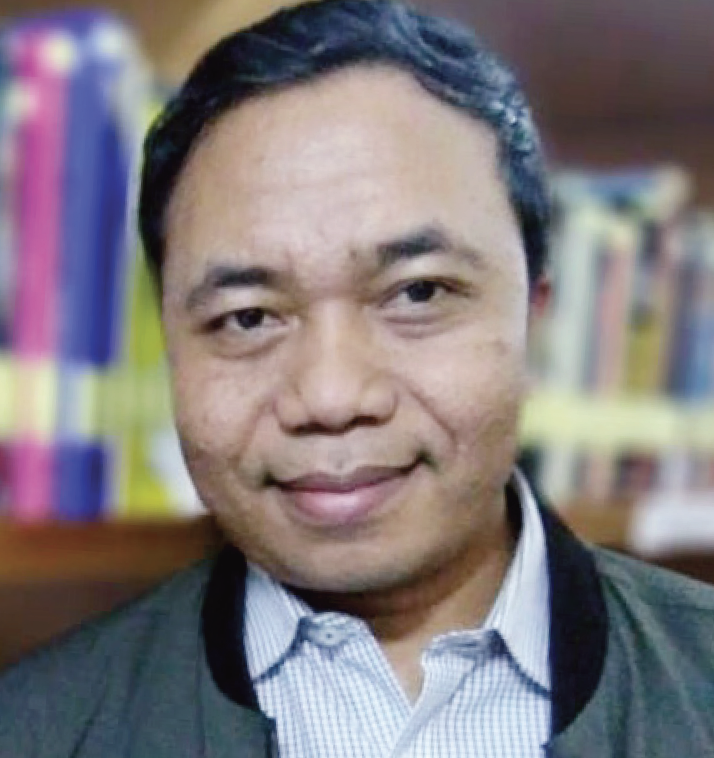 Interview with the Director
What were your reasons for making your documentary?
How did come to focus on the topic in your documentary?
Pencak Dor is a martial arts battle event that still survives today. Pencak Dor is not just a spectacle, but it attempts to preserve pencak silat as a typical Indonesian martial art in order to maintain it's existence. Pencak Dor is also arena that brings together fighters from various traditions, such as wrestling, boxing, Muay Thai, wushu, etc. I became interested in making this documentary because Pencak Dor becomes a space to channel people and to be a substitute for street fighting: it can reduce the potential of emergent youth gangs in East Java, Indonesia. Pencak Dor cannot be separated from Islamic values that developed in pesantren (an Islamic boarding school). One of the subjects in this film is a santri (Islamic Student) who tries to face his first fight in Pencak Dor.
Commentary from the Screening Committee Members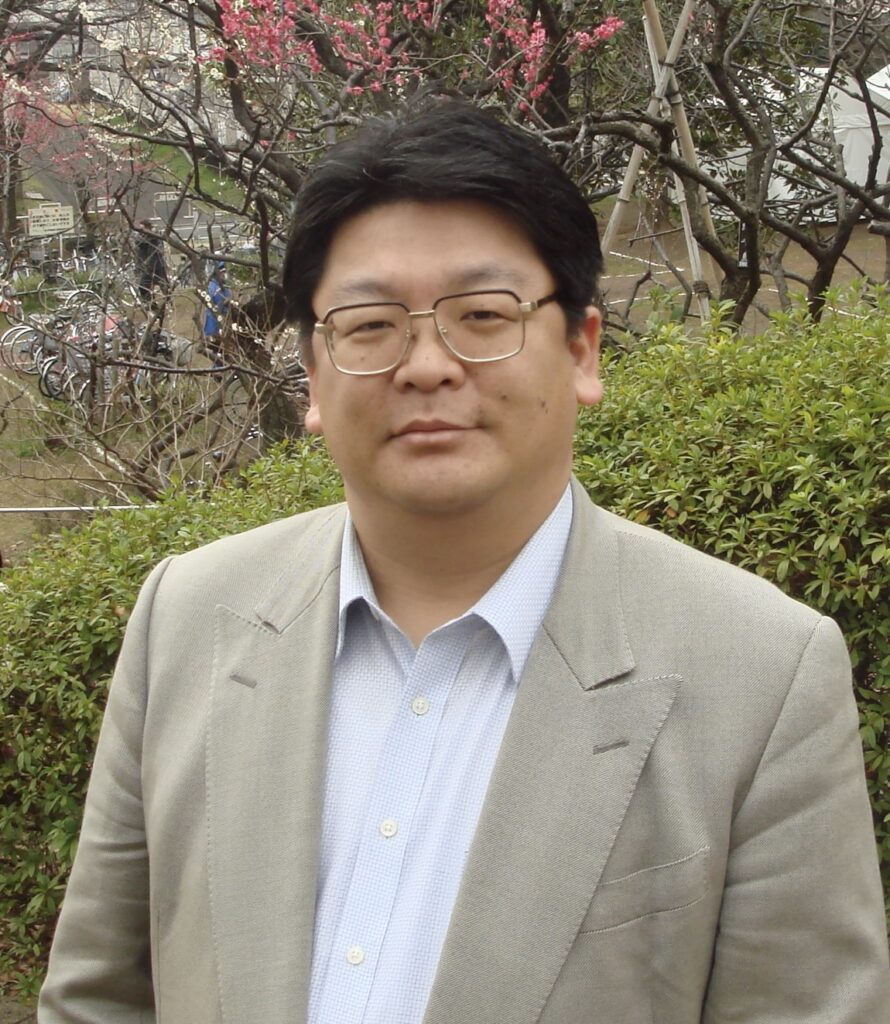 Hiroyuki Yamamoto
Associate Professor, Center for Southeast Asian Studies, Kyoto University, Malaysian Area Studies/Media Studies
This film looks at the martial arts event started at an Islamic boarding school in East Java, formerly the location of repeated wars and coups. The students at this boarding school personally make appearances in the tournament while also taking care of its management as they learn the fighters' spirit with the motto "enemies inside the ring, friends outside the ring."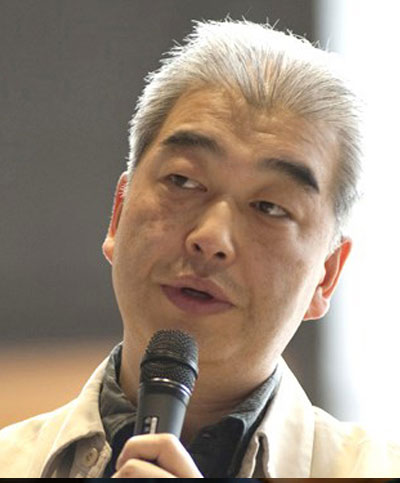 Kenji Ishizaka
Senior Programmer, International Film Festival(TIFF)/ Professor, Japan Institute of the Moving Image
Boys sell vegetables in the market, chant in unison from the Quran, and are zealous in their pursuit of the Pencak Silat martial arts. The men's festivals held night after night host freestyle battles also known as mixed martial arts. This packs a punch with a mixture of boxing, Muay Thai, and Chinese martial arts.
Commentary for deeper understanding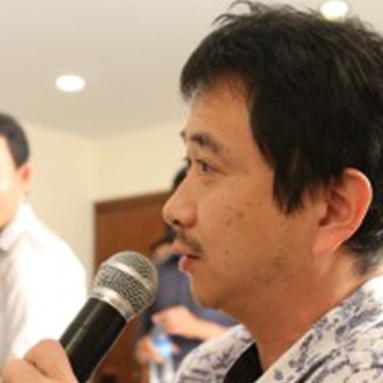 Masaaki Okamoto
Professor, Center for Southeast Asian Studies, Kyoto University
 First, I appreciate the opportunity to see such a wonderful documentary film. Since I wrote a doctoral thesis on the relation between Indonesian martial art, Silat and politics, and as I was also taking private lessons from a teacher who belonged to a school of Silat, called Cimande, once or twice a week for about half a year between 1996 to 1997, while I was studying abroad in Bandung, I am very glad that such documentary on Silat was created.
 I still remember my Indonesian Silat teacher, who was little bit out of the way who surprised me by inviting me and saying "let's have beer first," before the practice session, placing a lukewarm bottle of local beer (Bintang Beer) in the middle of Dojo (training center). I can cite more episodes, but I'll stop here.
 Recently, there have been a certain number of Indonesian films or those set in Indonesia produced around the world, including those featuring the Indonesian martial art, Silat. One of the representative works of such films could be The Raid, which also previewed in Japan in 2011. I was excited to see the great physical ability of Iko Uwais, who played a lead role. Actually, I had the luck to meet Yayan Ruhian, who played the role of his rival, Mad Dog and we took a shot together.
 I enjoyed The Raid, but the following works included footage of Japanese Yakuza (mafia) and seemed a little odd to me. I found them somehow less amusing and the performance of the martial art also seemed less satisfying. Likewise, The Night Comes for Us, which was just made this year, revealed itself as somewhat terribly disappointing.
 Amid this situation, I find this documentary extremely valuable for featuring a locally rooted martial art and its tournament. Since I am only acquainted with some of the martial artists in the Banten district, Western Java, Indonesia, Pencak Dor, the tournament of martial art in Kediri region, Eastern Java introduced in the film was, in fact, unfamiliar to me. In fact, I had been to a Pesantren (an Islamic boarding school) of Lirboyo in Kediri, the birth place of Pencak Dor in 1999. I was there to attend the national convention of Nahdlatul Ulama, the largest Islamic social organization in Indonesia. It is a pity, I did not know about it back in those days.
 The great thing about this documentary was that it depicted this martial art from the view point of students known as Santri, studying at the Islamic boarding school named Pondok Pesantren. I like the film because it deals with the feelings of those students toward the martial art or its tournament, the significance of the martial art, as well as the relation between the martial art and Islam. Furthermore, the footage of their daily practice session was also wonderful.
 It is said that Indonesian martial arts has branched into various schools under Ulamas, the teachers of Islam at Pesantrens, for the security purpose of such Ulamas as well. The film is also a good reminder of this. I assume it would never ever be the case with the lead roles of this film to begin their practice session after a bottle of beer.
 Lastly, let me express a word of hope and expectations for the future. This could be summarized as exploring the possibility of critical visual documentary.
 In a way, this film tends to romanticize the Indonesian martial arts. As Pencak Dor, the martial art tournament was so interesting, that I read some relevant theses and newspaper articles. I discovered that the tournament originated in 1963 and that there was the presence of some sort of a promoter, sending martial artists into the tournament. 1963 exactly falls on a period, during which communist power was prominent, a time when peasants and poor farmers were becoming members of the communist party. Right after this period in 1965, as you might know, the "30th September Incident" broke out, which brought about genocide, killing between 500,000 to 1million of those supposed to be members of communist party. At that time, Islamic organizations had also been involved in the massacre.
 Regarding on the origins of Pencak Dor, some people explain that some Pesantren students had repeated fighting out of their ample energy, peculiar to youths, thus, they made them participate in tournaments to avoid such fighting as well as to improve the level of their skills in the martial art. Still, I cannot help wondering if they had originally intended to enhance combat capabilities of the students to compete against communism.
 Additionally, there is a promoter of Pencak Dor, and YouTube videos on Pencak Dor also present the image of those with dyed blond hair or those throwing bottles; those who don't really look like someone making an honest living. In other words, some of the footage reminds us of what was depicted as gangsterism (premanisme) in this documentary.
 I wonder and suppose that there can be some attempts to visualize narratives that would not be normally discussed, or elements supposedly invisible. I think the film presents well the viewpoints regarding Islam merged with indigenous culture and the martial arts amid a generous Islam typical to Indonesia. I hope they will create a film that can also reflect more of the different aspects for next time. Thank you very much.