| | |
| --- | --- |
| Title | An Unquiet Land |
| Director | Nguyen Thi Khanh Ly |
| Editor | Nguyen Thu Huong |
| Country | Vietnam |
| Year of Production | 2019 |
| VDP Selection Year | Justice-2019 |
| Screen Time | 28min |
| Language | Vietnamese |
| Subtitles | English/Japanese |
| Tags | Ho Chi Minh, Land Dispute, Civic Movement, Protest, Urban Planning, Elderly |
Overview
Owning a piece of land of more than 1,000 square meters in An Phu Ward, Thu Thiem, New Urban Project of Ho Chi Minh City, Mrs. Hong, age 74 was lucky enough to have her land lot spared from being razed, while her five children were not. Her only wish now is to be able to keep the land for herself and the children.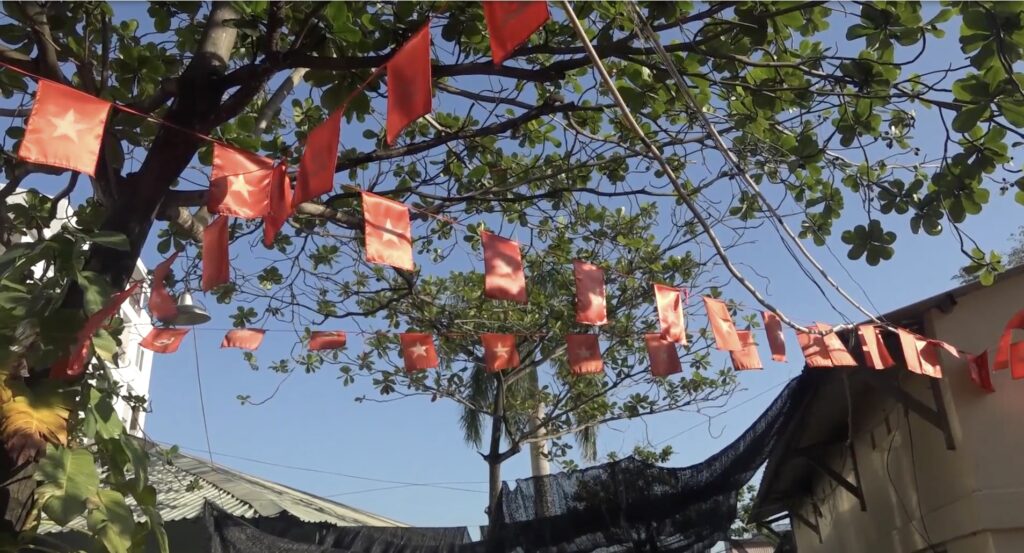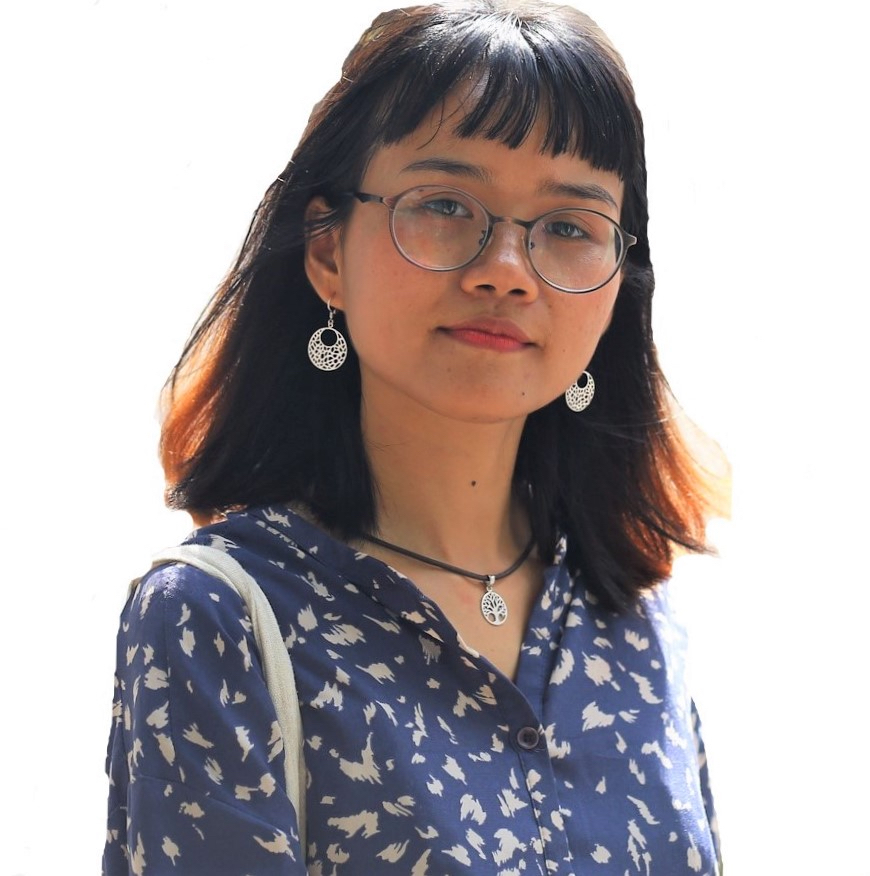 Nguyen Thi Khanh Ly
Director
Nguyen Thi Khanh is an independent documentary filmmaker based in Ho Chi Minh City and an experienced reporter for the last 4 years for VnExpress, the most popular online newspaper in Viet Nam. She is currently working as a communications executive in Da Nang. She directed her first documentary film Below the Boulevard (2016), a story of a veteran with disabilities, nearly 60 years old, who is living in a boat in Ho Chi Minh City since the Republic regime of Vietnam, founded on the hope for a better future for their little daughter. In 2017, she was selected as one of 10 fellow ASEAN filmmakers for a filmmaking workshop at the Luang Prabang Film Festival, in which she directed the documentary film The Giving.
Nguyen Thu Huong
Editor
An independent filmmaker based in Ho Chi Minh. She graduated from Hoa Sen University as a Media Producer and is interested in documentary films
since she thinks they are the best way to deeply explore modes of human emotion and experience and the ways they interplay with problems in society. Besides working as a media producer, she took a documentary filmmaking course in the Ateliers Varan Workshop and made her first documentary film Immortal Angel (2016) as a director.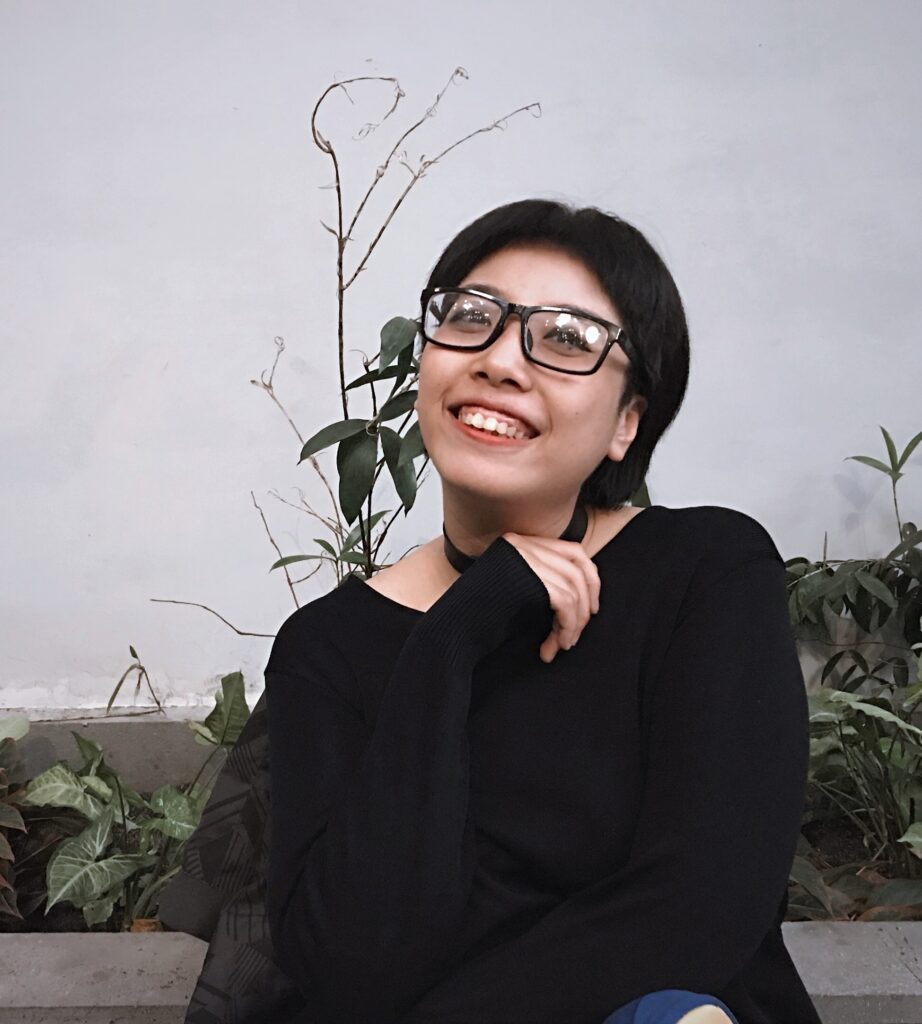 Interview with the Director
Why did you make this documentary?
How did you come to work on this theme?
I'm not a native of Saigon and moved here 10 years ago. Thu Thiem is on the other side of the bridge, separated from where I live by a river. My daily commute is a sensory overloaded journey through the chaos of bulldozers and excavators, where the crashing, clanking, and banging seem to be able to tear through the very last makeshift houses that are hanging on to this seemingly gigantic construction site. Thu Thiem is changing by the day. The new buildings that appear to scrape the sky seem to be on the verge of swallowing those little houses, and yet they remain. Their perseverance posed a big question for me. Why the insistence on staying here in their little oases? The first time I met Mrs. Hong, she was wearing a 'nón lá' (Vietnamese conical style hat), standing in front of her house, an image that was starkly juxtaposed by the other side of the river – glamorous District 1 with its skyscrapers. At 74, she had spent 13 years of her life fighting for the land she plans to keep for her five children. I started out with curiosity and Ms. Hong opened the door to a different world, where I unexpectedly got sucked into a saga of common people fighting a legal battle against the government. They are the modern-day Don Quixotes who have picked an almost impossible battle with giant windmills, and yet refuse to give up.
Message from the Director
I agree that "a country without documentary films is like a family without a photo album." I fell in love with documentaries. A film is a means of communication in which journalism and cinematic aesthetics come together in harmony. Documentary films are important in documenting history before reality disappears and can contribute a voice toward a more equal society. This is especially true in the context of Vietnam, a rapidly developing country. Since moving to Saigon 10 years ago, I have witnessed rapid changes. The Thu Thiem area used to be a mixed urban-rural riparian zone, a peaceful home to its people and is now in conflict with the megacity project. This is an important historical period that needs documenting as soon as possible before the new megacity project takes over the area; in short, a fight against historical erasure.
Commentary from the Screening Committee Members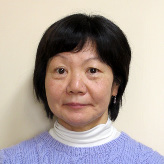 Yoko Hayami
Professor, Center for Southeast Asian Studies, Kyoto University, Cultural Anthropology
Thu Thiem is a mega-city project in Ho Chih Minh City, one of the largest of its kind in Southeast Asia, and has been in planning and construction for two decades. Some inhabitants of the original place have been robbed of their land and housing without compensation. The camera closely follows Mrs. Hong, one of the protestors. Hearing the photographer's sighs and feeling her presence behind the camera, I as a viewer, felt as if I was also right in the scene talking with Mrs. Hong and feeling the real force of her anger towards injustice.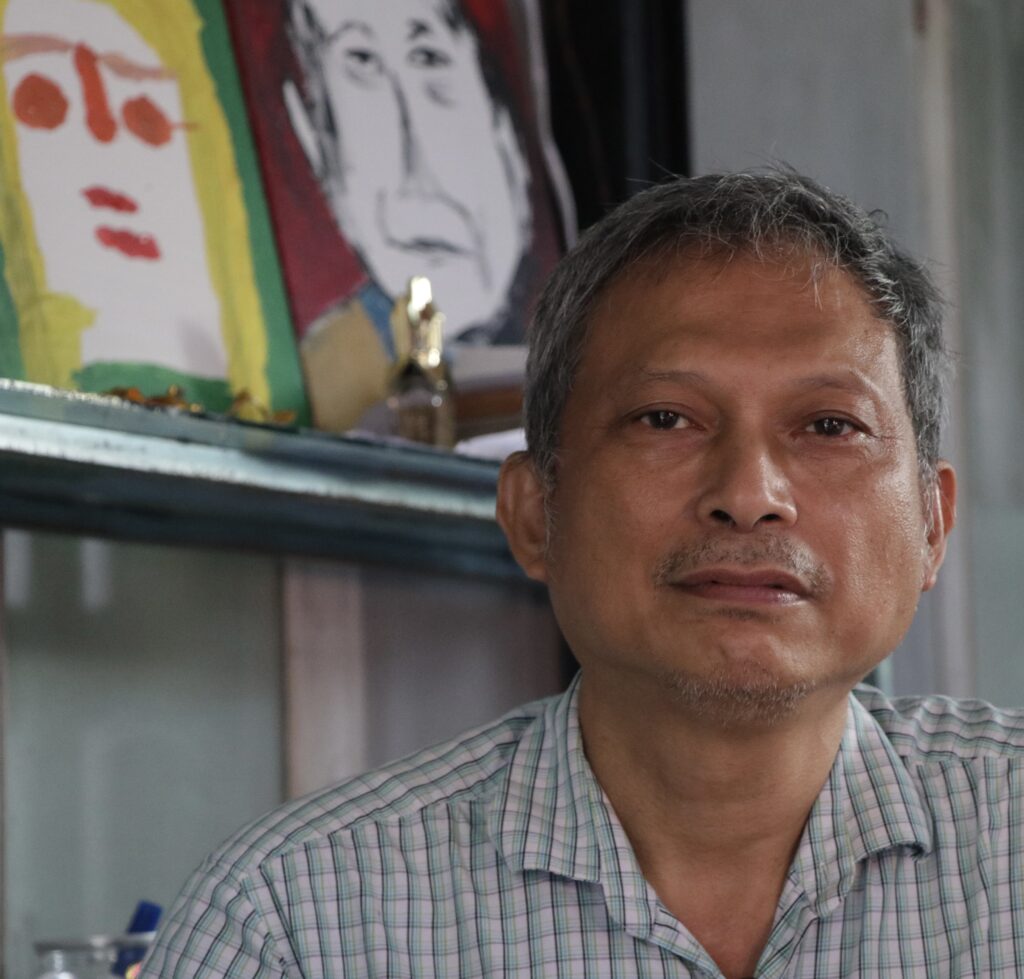 Aung Min
Doctor, Screenwriter, Director
I didn't think there would be anything surprising with an old woman' story from a slum area in Vietnam. However, after watching, I was reminded of the Vietnamese War when I discovered that the old woman was the wife of a veteran of the war. Her anger was shocking and terribly strong. Then I saw her tears when she spoke of "Agent Orange" and triggered my memories as to the background of the war. The victim was affected by its consequences in the past and as well as corruption in the present. The director of the documentary follows the character of the film without interrupting her. She did not intervene or pass judgement. She also followed the character until she finally explains her troubles. This film leaves the viewer with the impression of a world with all kinds of troubled lives. This documentary gives us a glimpse of a country which has and is traversing the chaos of problems experience in South East Asia.