| | |
| --- | --- |
| Title | My Grandpa's Route has been Forever Blocked |
| Director | Supaparinya Sutthirat |
| Country | Thailand |
| VDP Selection Year | Peoplae and Nature-2014 |
| Screen Time | 15min |
| Language | Thai |
| Subtitles | English/ Japanese |
| Tags | Dam Construction, River, Environmental Destruction, Ships, Touristry |
Overview
In this documentary, Supaparinya Sutthirat takes us on a journey down the Ping River, a waterway that has historically been used for trade. It reflects upon the evolving river-scape comparing the river of now to that of the one that existed during his Grandfather' s time. In 1958, the Bhumibol Dam was built, effectively changing the landscape. Sutthirat takes the viewer on a journey down the present Ping River in an attempt to understand the past and observe issues in the present. Using an innovative split screen technique, the video invites viewer s to reflect on small weirs, floodgates, and dikes lying sequentially from the source of the river to the Bhumibol Dam while taking the viewer on a boat cruise to contextualize the impact of changes on the river.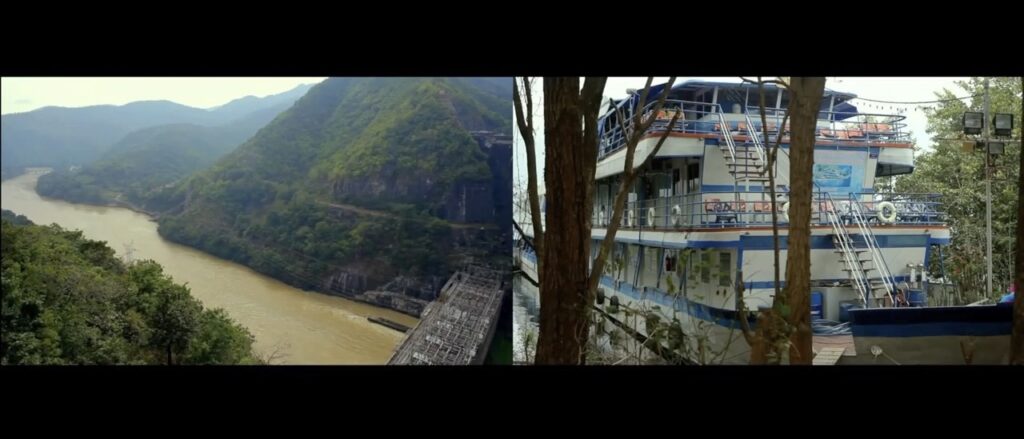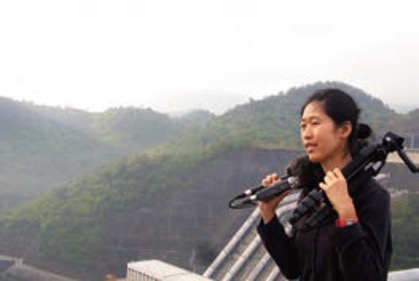 Supaparinya Sutthirat
Director
Supaparinya Sutthirat is video and installation artist. She obtained a BFA in Pa inting from the Faculty of Fine Arts at Chiang Mai University and a postgraduate degree in Media Arts from Hochschule Für Grafik und Buchkunst i n Leipzig, Germany. She lives and works in Chiang Mai, Thailand and is a member of the Chiangmai Art Converstation, an artist initiative promoting contermporary art and culture in Chiang Mai.
Interview with the Director
Why did you make this documentary?
The Ping River is a historical route for teakwood export, Siamese-European trade and also an important part of my family' s history. My maternal grandfather was a chief manager for the timber transport that moved teakwood from Chiang Mai to Bangkok. His life was mysterious to us, since it took him more than 3 months to complete his job. The journey along the Ping River and a bo at trip helped me to understand what my grandfather had experie nced; at the same time I could observe other issues that have arisen in my time. The work also led my interest in the impact of electricity generation.